Panoramic Industrial Photography »
In addition to high-resolution print quality digital photographs taken with professional camera gear and equipment, we offer specialized 180-degree panorama photography.
The vast vistas of an industrial unit are perfectly captured with panorama stitching in a special software in addition to editing in Adobe PhotoShop software to create the crisp look.
The ultra-wide angle Tokina (11-16mm f/2.8) lens enables us to capture about 102 degrees photographs and with panorama, we capture a series of photographs and then stitch them either manually or use the inbuilt feature of Adobe PhotoShop.
How Industrial Panorama Photography is Done »
Shooting any panorama requires skills to visualize the end result at the time to photo-shoot.
Here are some common steps that we adapt to capture the panorama shots:
Selection of vantage point: By far this is one of the most critical aspects of shooting the sequence of photographs. Elevated platforms are always preferred in comparison to the ground level photo-shoot.
Wide Angle Lens: A wide angle lens allows the photographer to shoot the default wide shots. When these photographs are combined in the post-processing, these result in the desired panorama with extra spacing that is cropped in the post-processing phase.
Capturing Steady Photographs in Sequence: The very nature of the panorama shots requires the photographer to capture a sequence of photographs; either from left to right or vice-versa.
Shooting with Tripod: It is almost mandatory to shoot with the camera mounted vertically on a steady tripod. An A-grade tripod head allows our photographer to smoothly pan the camera and capture pixel-perfect photographs.
Post-processing Stage: Once the photographs are captured, the two-stage editing commences. During the first stage, all the RAW files are converted to high-resolution JPEG files. The JPEG files are imported in specialized software like Hugin - Panorama Stitcher and the resulting panorama photograph in JPEG format in further post-processed in Adobe PhotoShop.
---
---
Show Reel »
---
---
Example of Panorama Sequence Shots »

Industrial Panorama Photographs »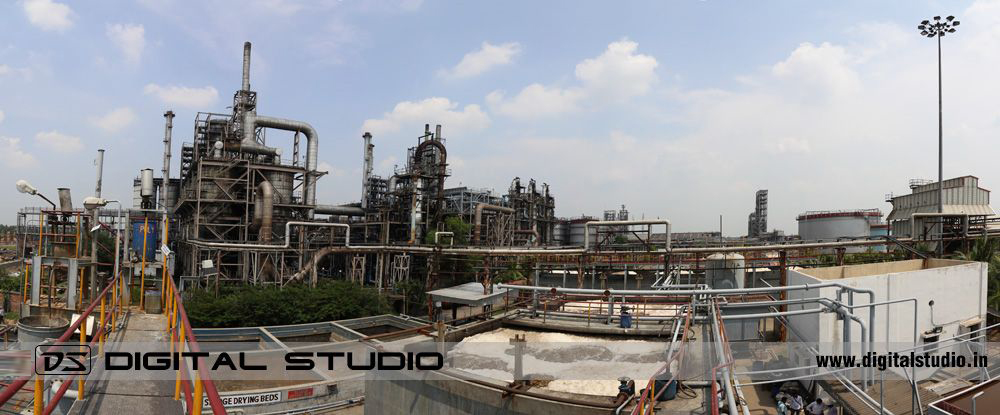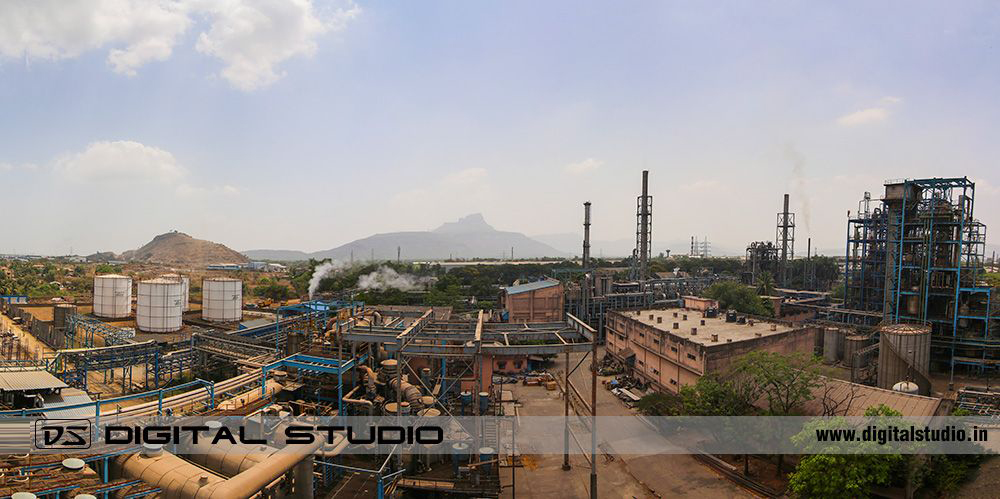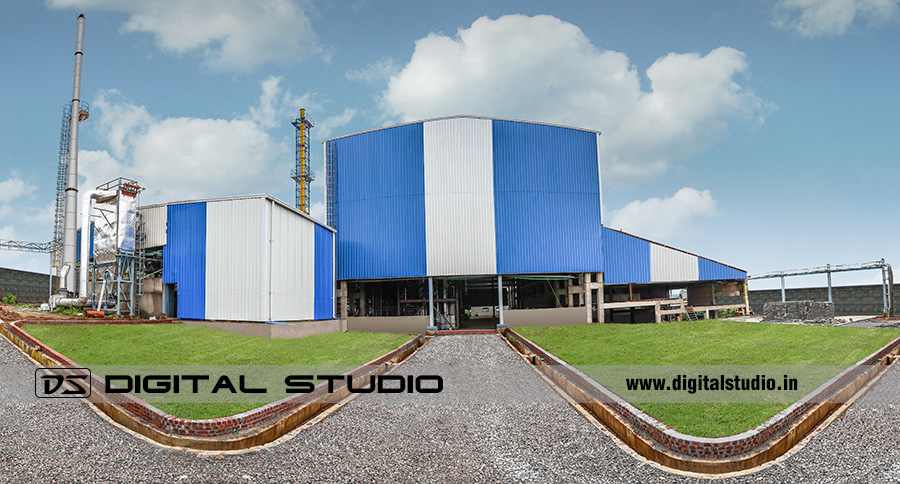 Conclusion »
Panorama of industrial units has a special place in the industrial photography genre.
Yes, not all locations are suitable for taking panorama shots and not all projects have this specialized requirement.