Fashion Photographers - The Creative Edge »
A fashion photographer is focused on highlighting the clothes / apparel / attire and other accessories worn by a model.
Along with fashion portfolios, some models also opt for bold portfolios along with fine art-style shoots and candid personal portfolio at their place/studio.
Unlike glamour photography that is focused on the person and is aimed to highlight the personality of the model; fashion photography is used by the advertising agencies to promote / market / sell the products in some instances even services.
This genre of photography can be further divided into three / four sub-categories; depending on the application / usage of the final photographs.
Although, the difference between glamour and fashion photography is subtle; from an advertising agency / casting director point of view they would like to view both.
Fashion Portfolio Promo Video »
Editorial Style Fashion Photography »
These photo-shoots typically follow a specific style / mood / for the purpose of publishing in a fashion magazine. The model/s are required to pose, wear dress, makeup, hairstyle according to the directions of the art director or the person who have conceptualised the shoot.
The stylist is a person who directs the photographer, makeup artist, hair artist, dress designer, set designer to enable a shoot that is focused on a specific style.
We offer professionally designed comp cards along with our model portfolio shoots. Feel free to download the PSD comp cards; that will be an additional tool in your arsenal of self-marketing and approaching casting agencies and directors.
Although there are various options to suit each of our clients, we have a basic package that is most popular with aspiring actors and models.
This is a complete package for a single day fashion shoot at our studio in Mumbai.
Yes, we can do the shoot at your place too! Provided there is adequate space and ambience is good enough for a professional photo-shoot.
Here are the details, to get a professional fashion shoot in Mumbai / Navi Mumbai:
Professional Make up & hair stylist
5 looks/Costumes
4 looks indoor in studio & 1 looks outdoor which would be anywhere close to the studio
20 best selected images
Digital retouched photographs
5 posters - 3A size
5 professionally designed compcards
List of model coordinators & production houses
Models Auditions - Behind The Scenes »
---
A Fashion Portrait »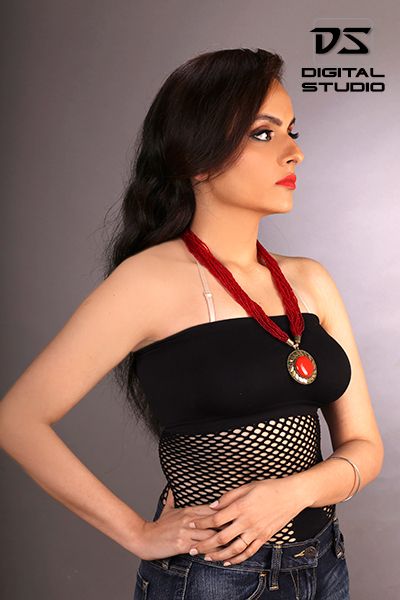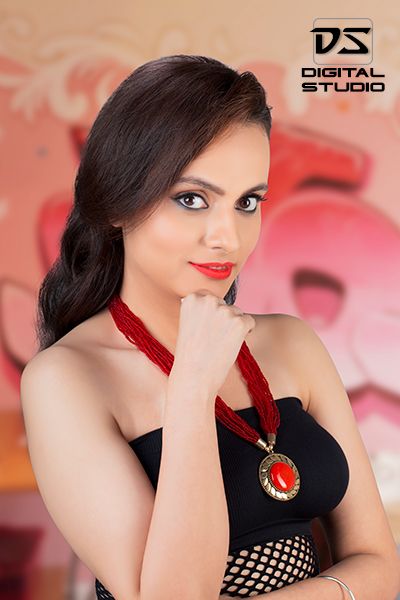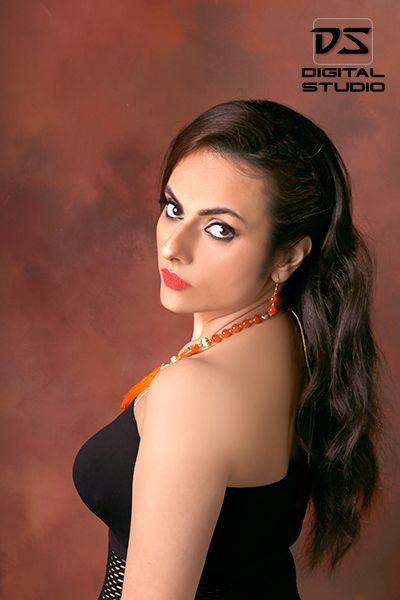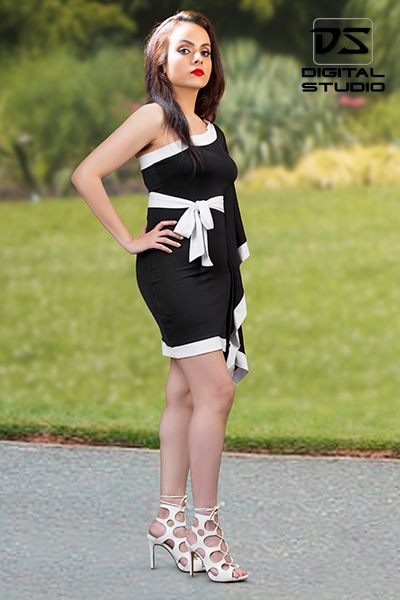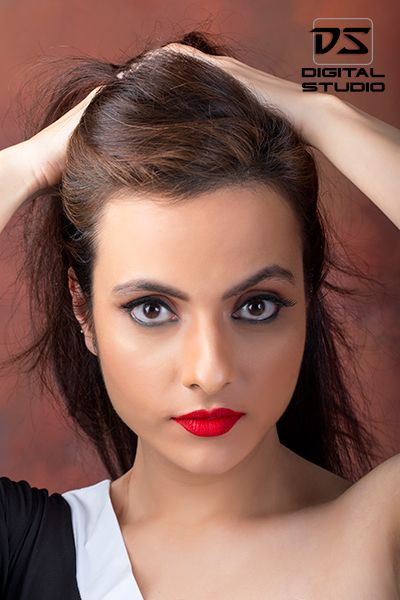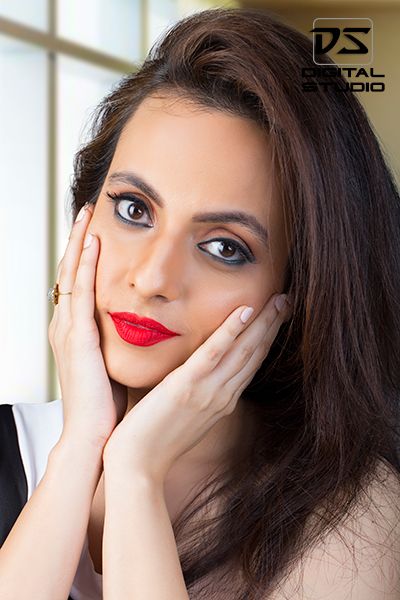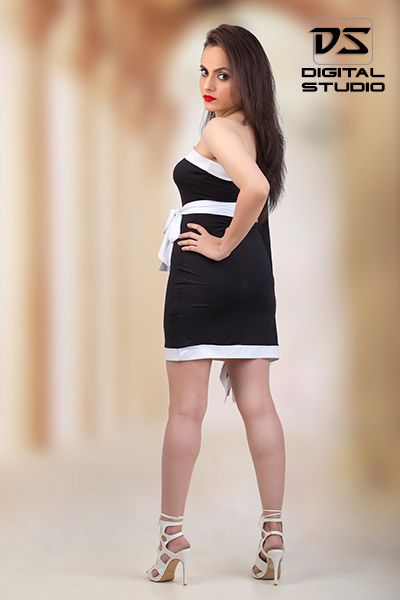 High Fashion Photography »
Global and big domestic brands are eager to showcase their clothes in the best possible manner. High fashion includes top of line brands and the entire shoot is planned weeks / months in advanced.
Super models, film and TV stars and other personalities are generally preferred for these shoots.
Casting directors shortlist models for the shoot and work extensively with dress designers and fashion designers to create an advertisement campaign that 'portrays' the style statement of the specific brand.
These shoots are typically, the most expensive of all the fashion photography projects.
Catalogue Fashion Photography »
The sole purpose of these types of photo-shoots is to 'sell' the clothes worn by the models.
Clothes are the pivot points around which the shoot is done.
The model, hair style, make-up etc. are kept subtle and emphasis in on the clothes. Typically, the shoot is in-studio with a neutral backdrop like grey / white. E-Commerce photography is a latest trend for these type of fashion shoots.
Street Fashion Photography »
This is a relatively new sub-category of fashion photography. The target audience is the general public that is aspiring to get dressed in a day-today clothing but with certain amount of trendiness and freshness to the brand or style.
Fashion photography does not always have to be focused on apparel, it can also be used to enhance other accessories like jewellery, handbags, shoes etc.
---
3D Fashion Portfolio »
---
Behind The Scene - Fashion Portrait »