Models with Jewellery Photographs in Mumbai »
We have executed several photo-shoots of models with variety of jewelry items at our studio.
Application of jewelry photography on model:
Brochures, pamphlets and flyers.
Social media marketing (SMM).
Newspaper and magazine publishing.
Trade publications.
Online presentations.
Exhibitions and seminars.
The process of shooting jewelry on models:
Selection of jewelry: The short listing of jewelry by the client is a critical phase that determines the scope of project. In this phase, the client selects the number of pieces and the type of jewelry items.
Style of photo-shoot: Detailed discussion is done with the creative team and the client. Several reference photographs are shared so that we can understand the client's requirements and vision of the marketing / stylist.
Model selection: Depending of the project scope, availability and budget, the model selection is undertaken. Auditions are done at our Ghatkopar studio and the short listed model/s are signed up for the project.
The actual shoot: On the designated date and time, the shoot is done at the studio. With in-house hair and makeup artist, we offer the complete services in-house.
Editing: The final stage is the editing, fine tuning and re-touching the photographs. Depending on the client's requirements this stage may take 2-3 day or weeks.
Delivery: The high resolution print quality digital images are delivered via. any of the popular file sharing platforms like: Wetransfer / Dropbox / Google Docs etc.
Latest Photo-Shoot »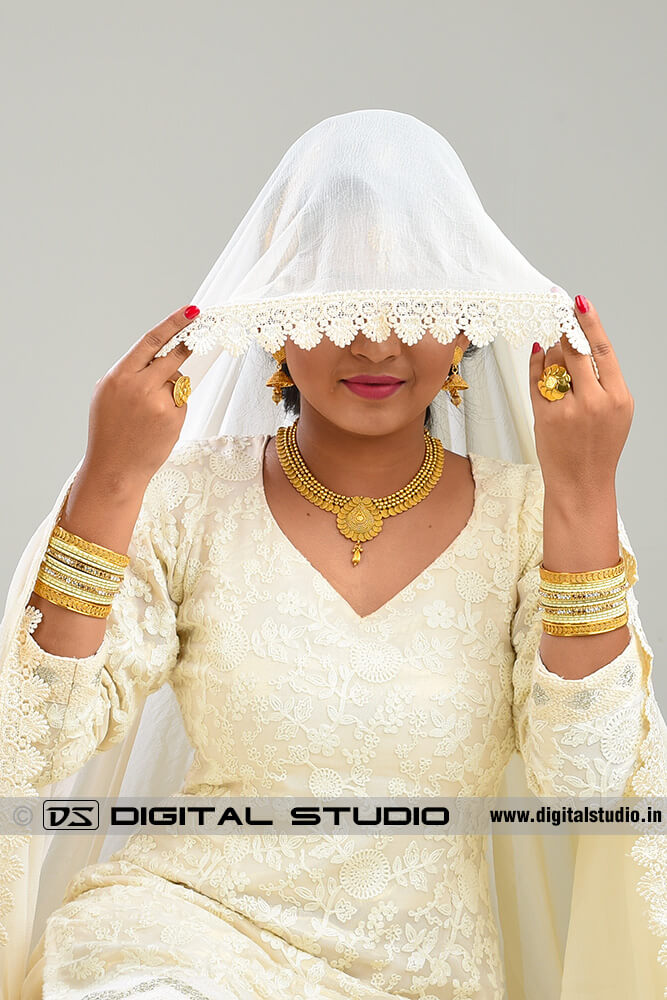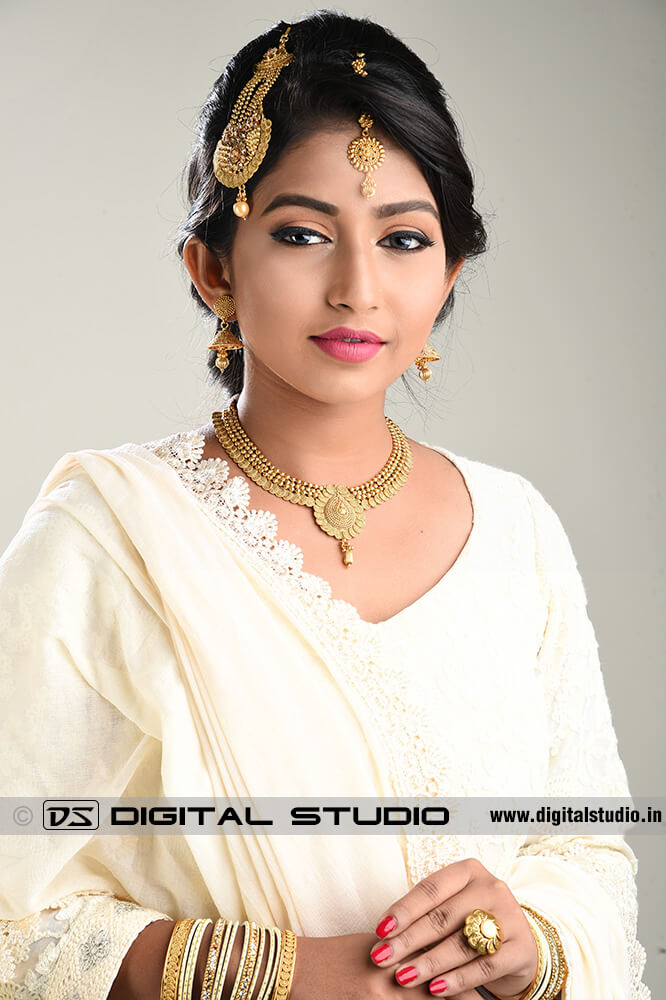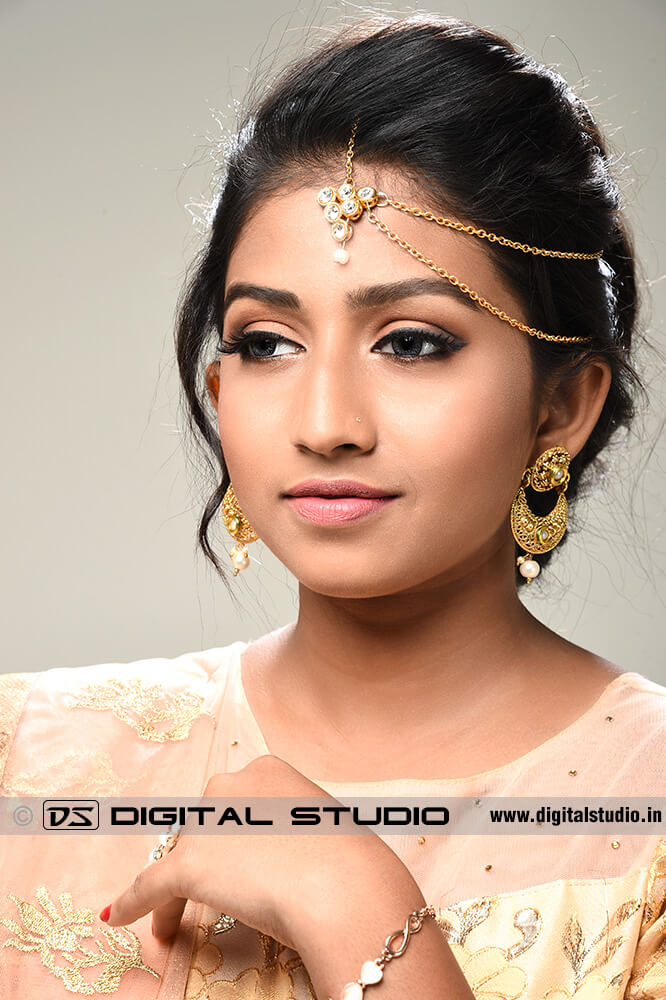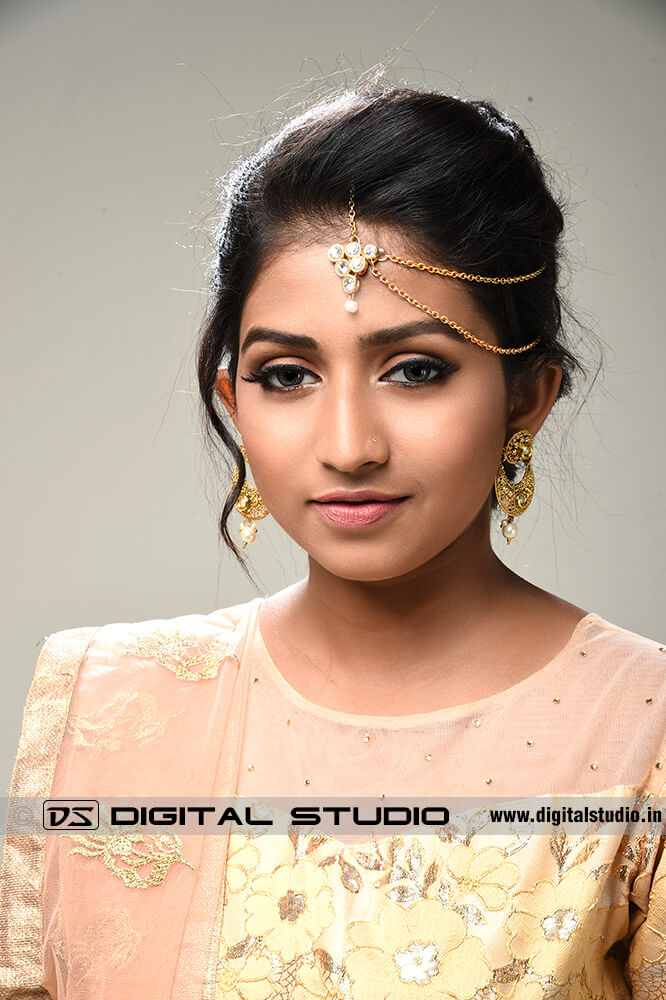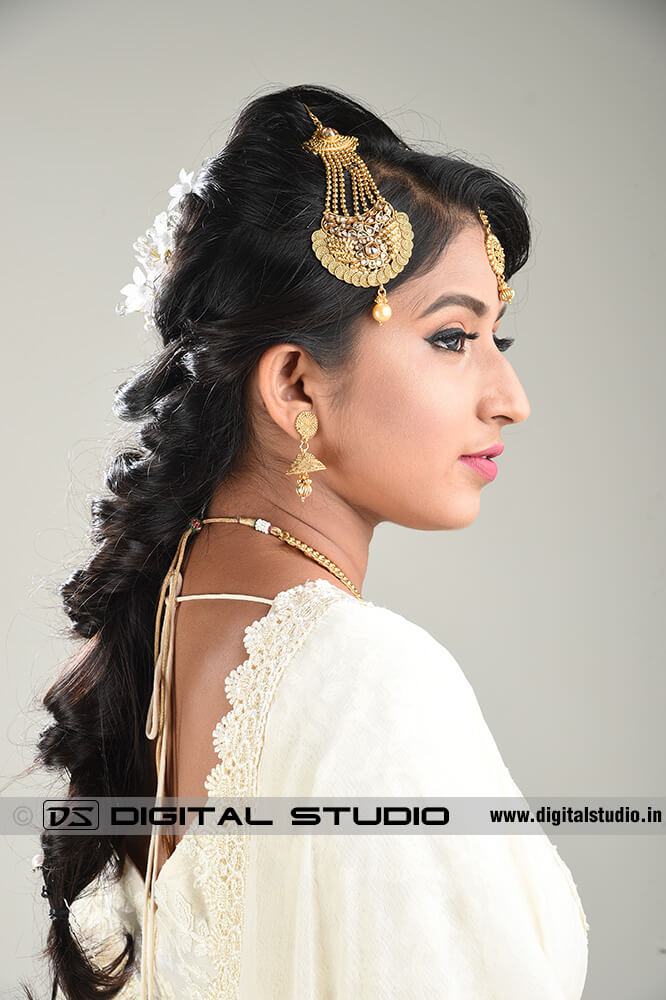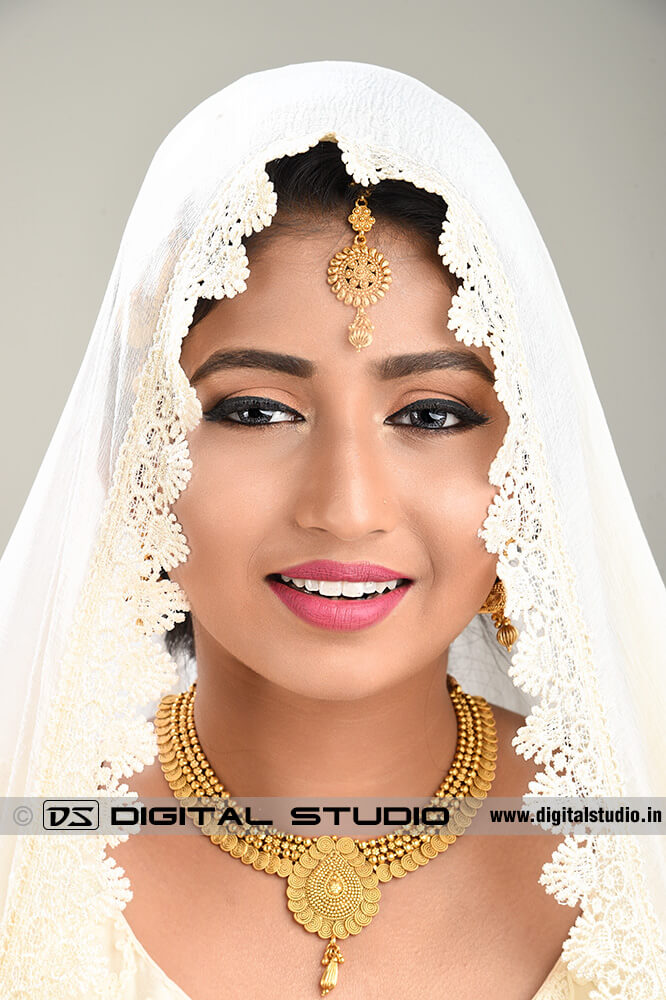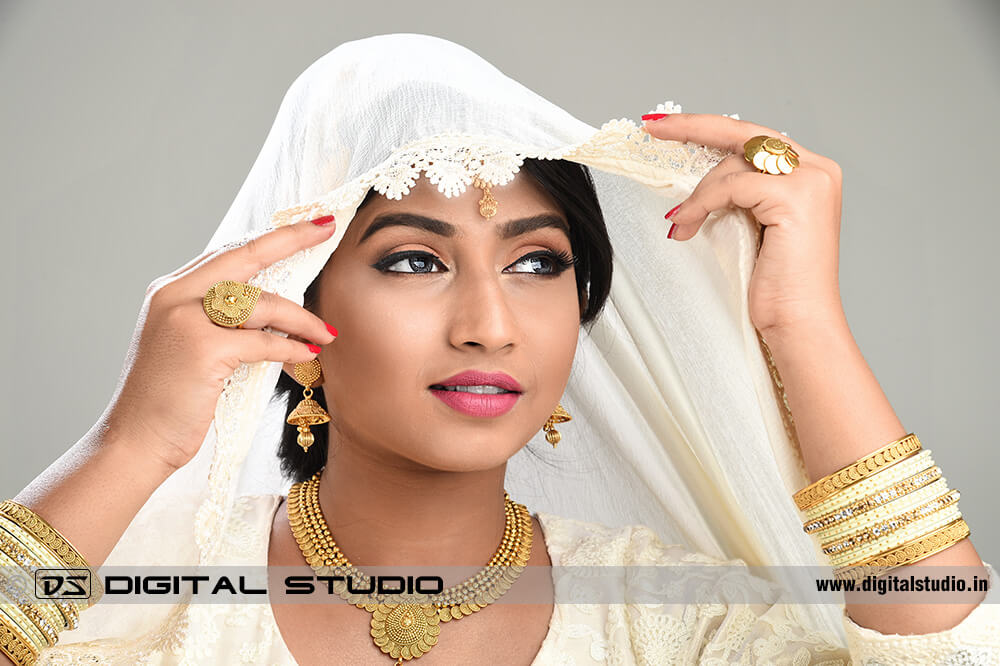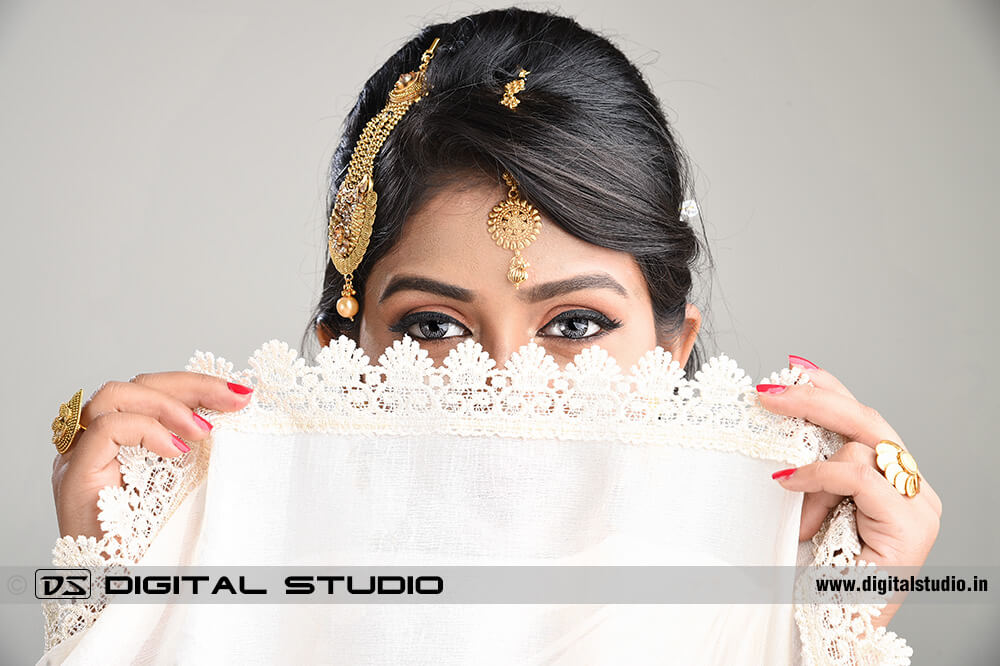 ---
Bridal Jewelry Photo-Shoot »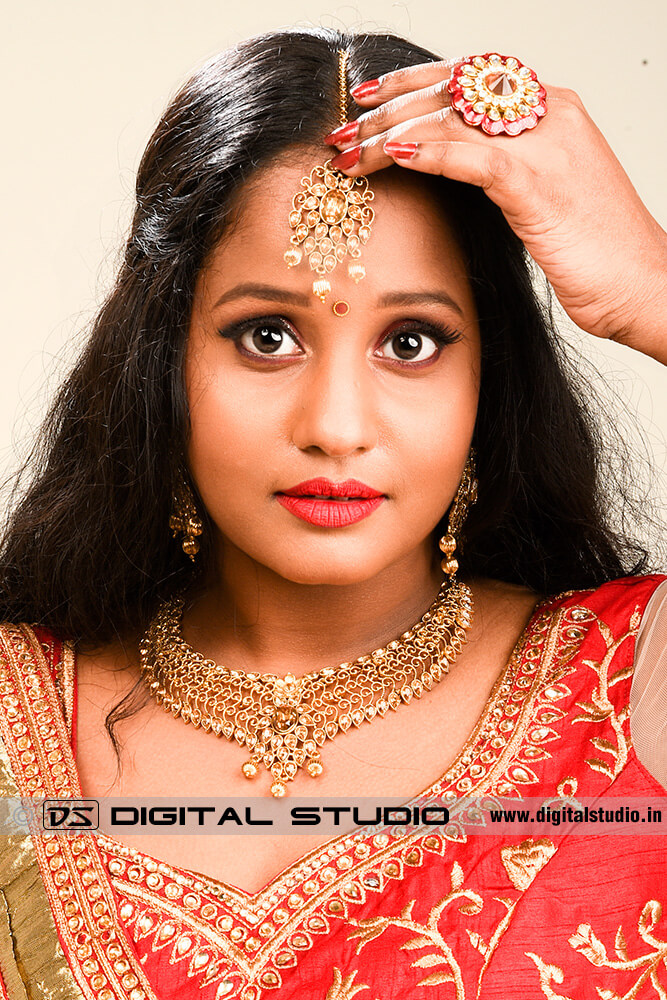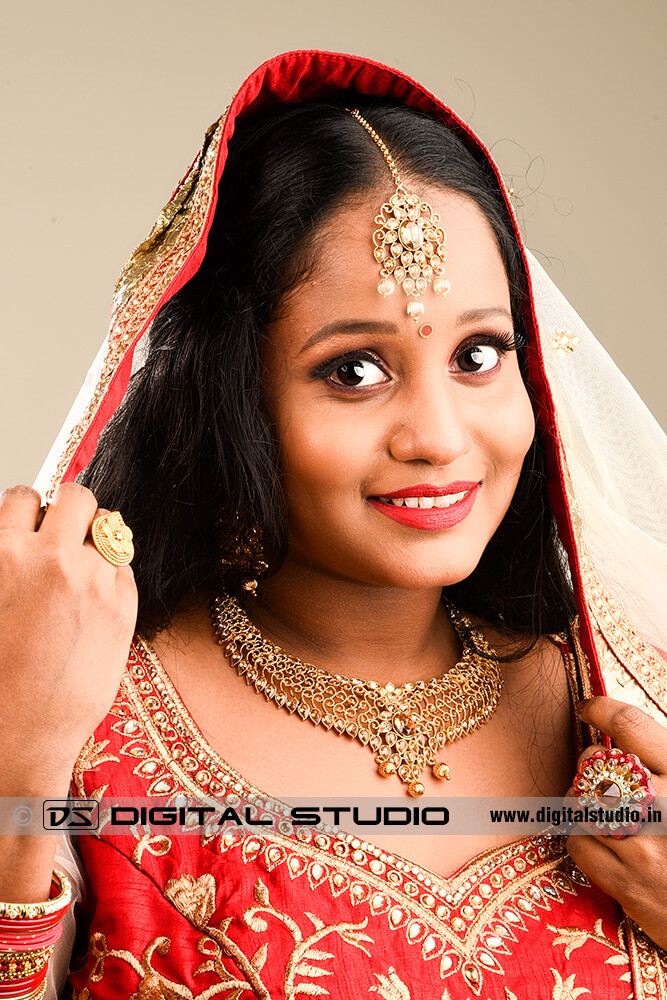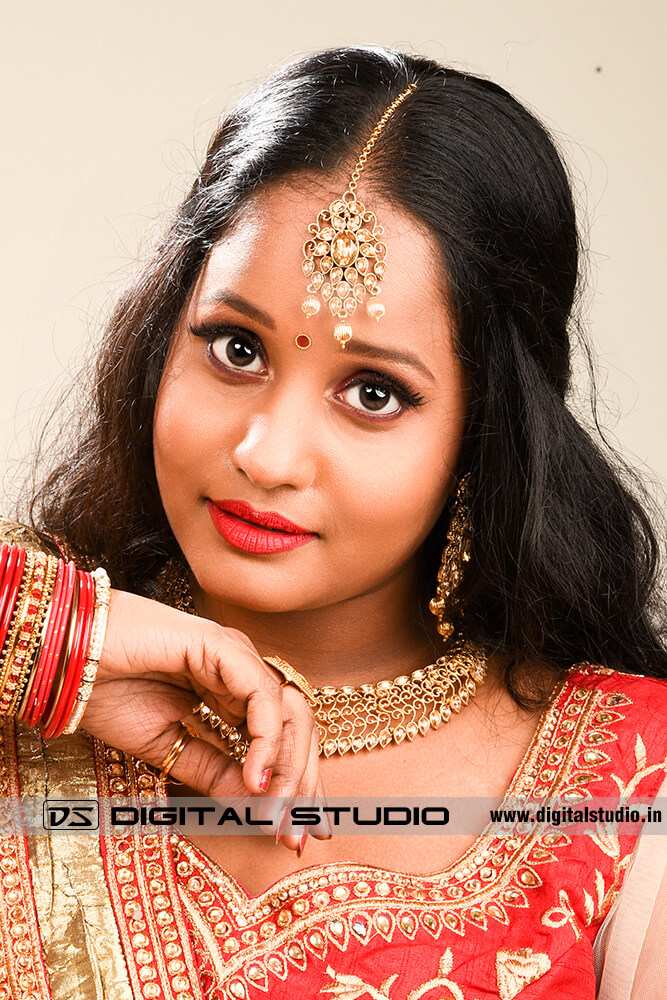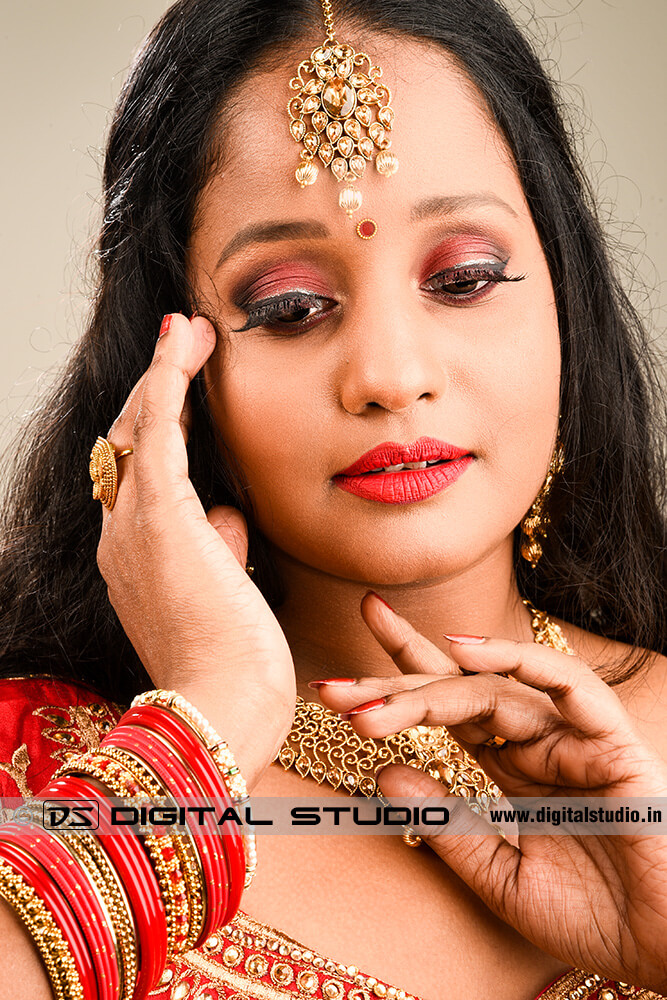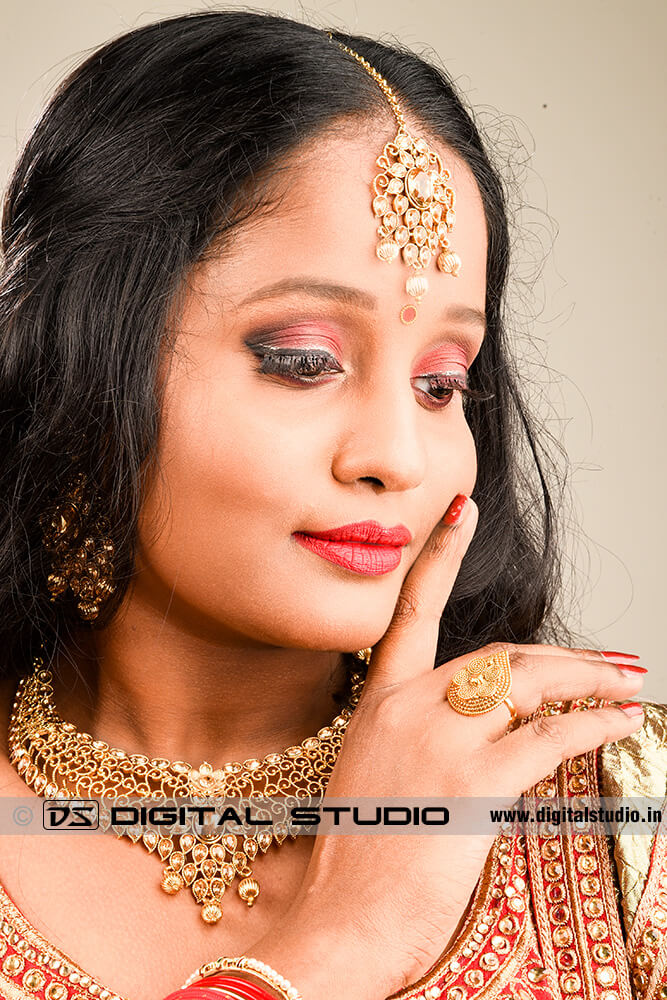 Conclusion »
Along with photography of jewelry on models, we offer high level professionally shot jewelry on plain white background.
Most of the photo-shoots of jewelry is done on a models, as everyone prefers to see the jewelry on a pretty one rather than a stark white background.