Jewellery 3D Visualisation »
Are you looking for 3D animation of your real jewellery?
Congratulations!
We offer high-quality HD videos of jewellery like rings, pendants and bracelets.
We are one of the leading 3D jewellery visualisations and videos service providers and have been offering this service for the past couple of years to domestic and international clients.
3D Jewellery Visualisation Videos »
Diamond Ring on Textured Background »
Gold Ring with Diamonds on Black Background »
Platinum Ring with Diamonds »
Rose Gold Ring with Diamonds »
White Gold Ring with Diamonds »
Gold & Diamonds Ring »
Diamond Engagement Ring »
Diamond Pendants »
Diamond Earrings »
---
---
The process of creating 3D animation. There are two options:
Option 1: Real Product
This is the most preferred manner in which we undertake the projects.
You ship the products.
We photograph them.
Our in-house team of photographers produce high-resolution images.
Every product is photographed at multiple focal lengths resulting in and high-resolution 'stacked' photograph.
The regular three-step process: modelling, layout & animation followed by rendering is done by our 3D experts.
Option 2: Image only
You need to send us high-resolution photographs of the products.
We will do the needful and deliver animated videos with background music and your company watermark/logo and branding.
These are the general steps involved: Making the 3d models, texturing, rigging and animation followed by lighting and setting up the cameras.
Rendering on high-end systems, compositing and applying special effects.
Adding royalty-free background score or custom made music, foley and editing and delivering the final output: HD video of your jewellery.
In addition to 3D jewellery videos and visualisations, we have been doing tabletop jewellery photography as well with models.
3D CAD Designs »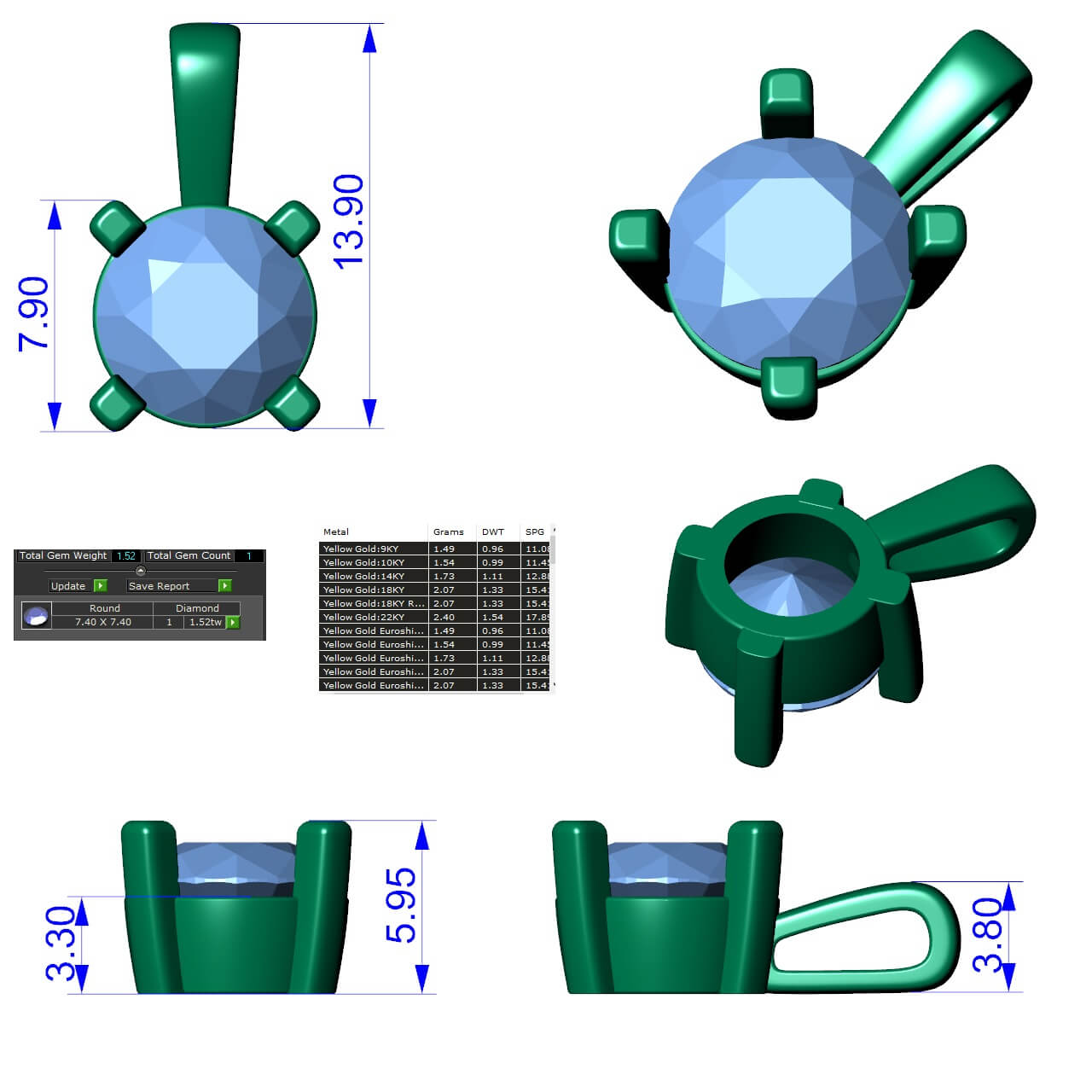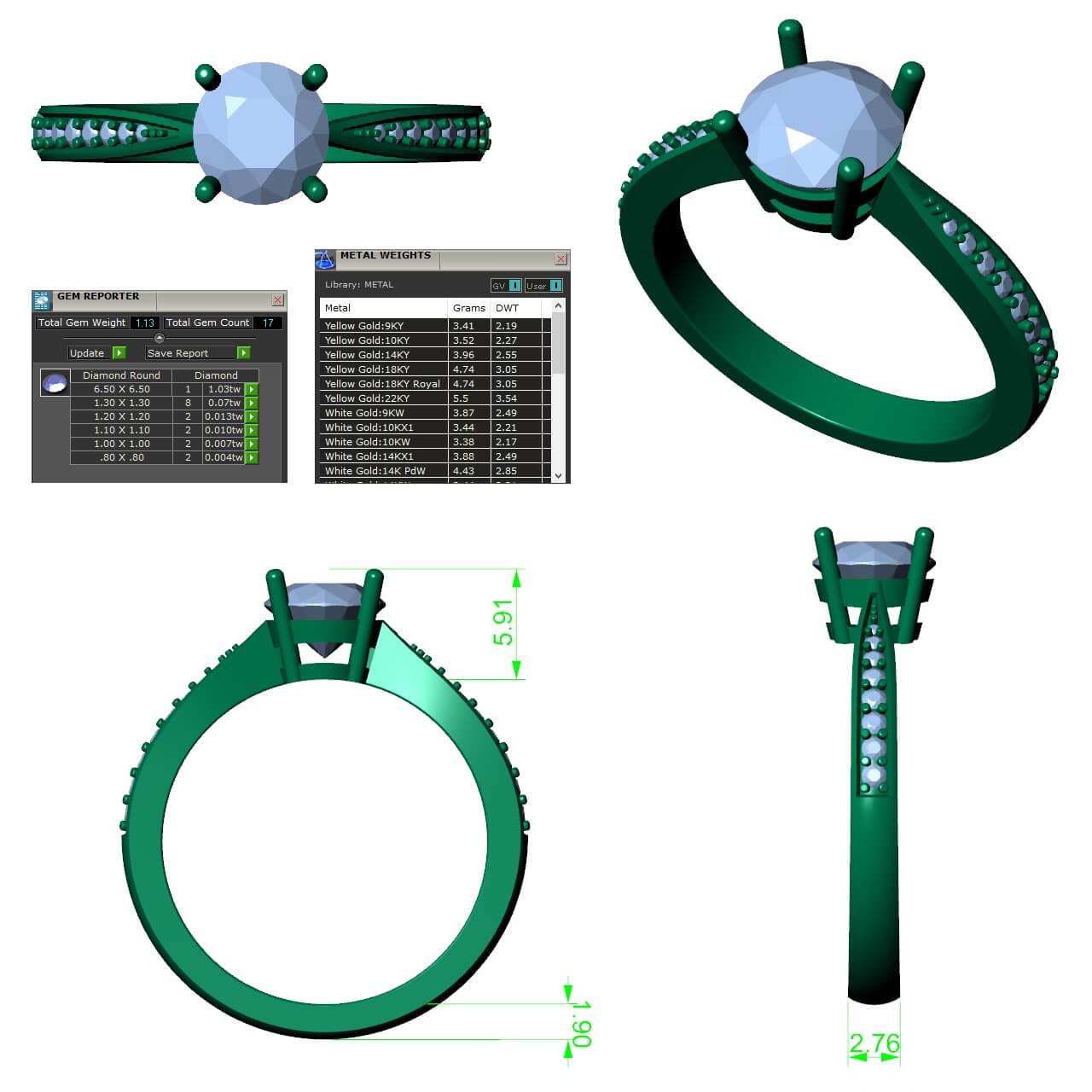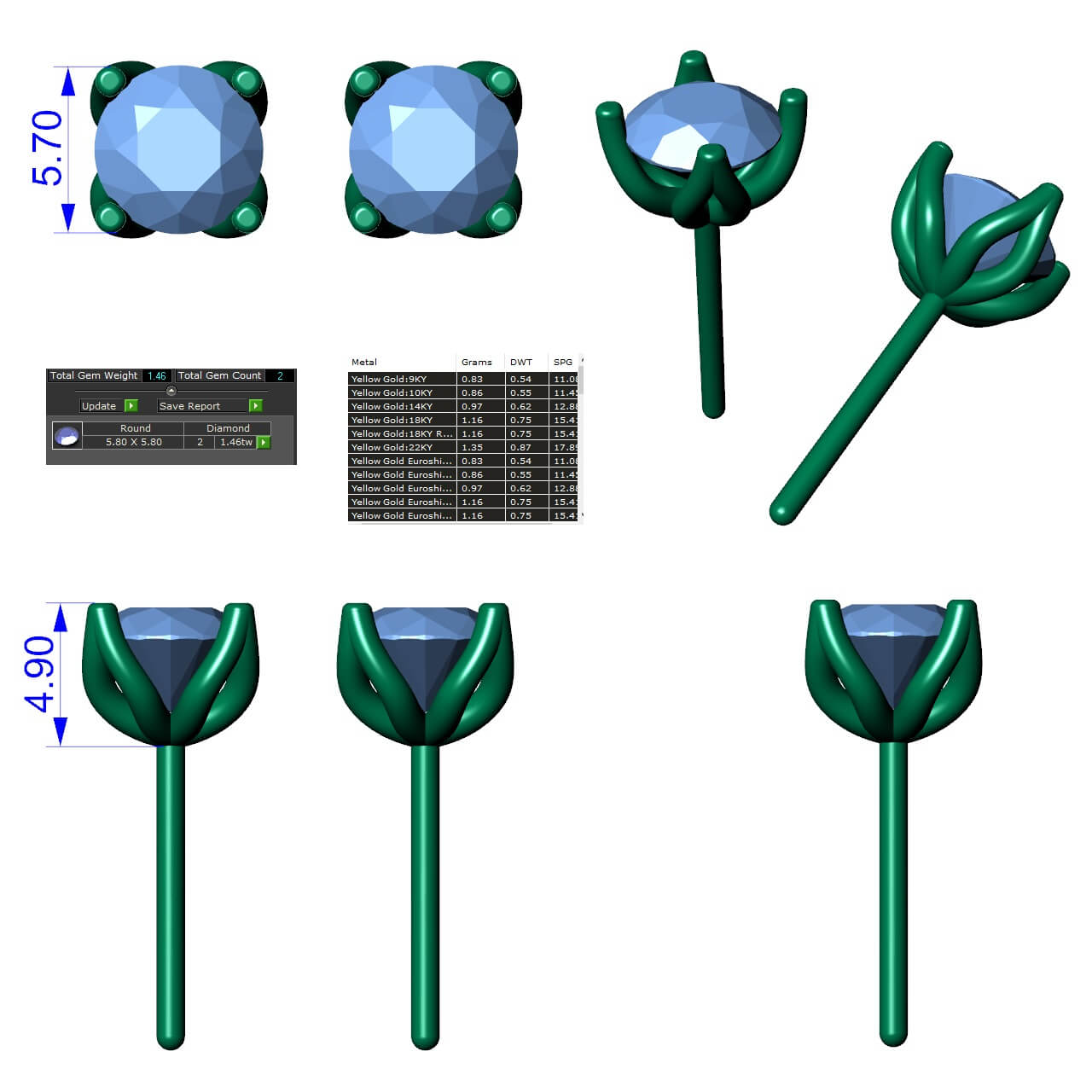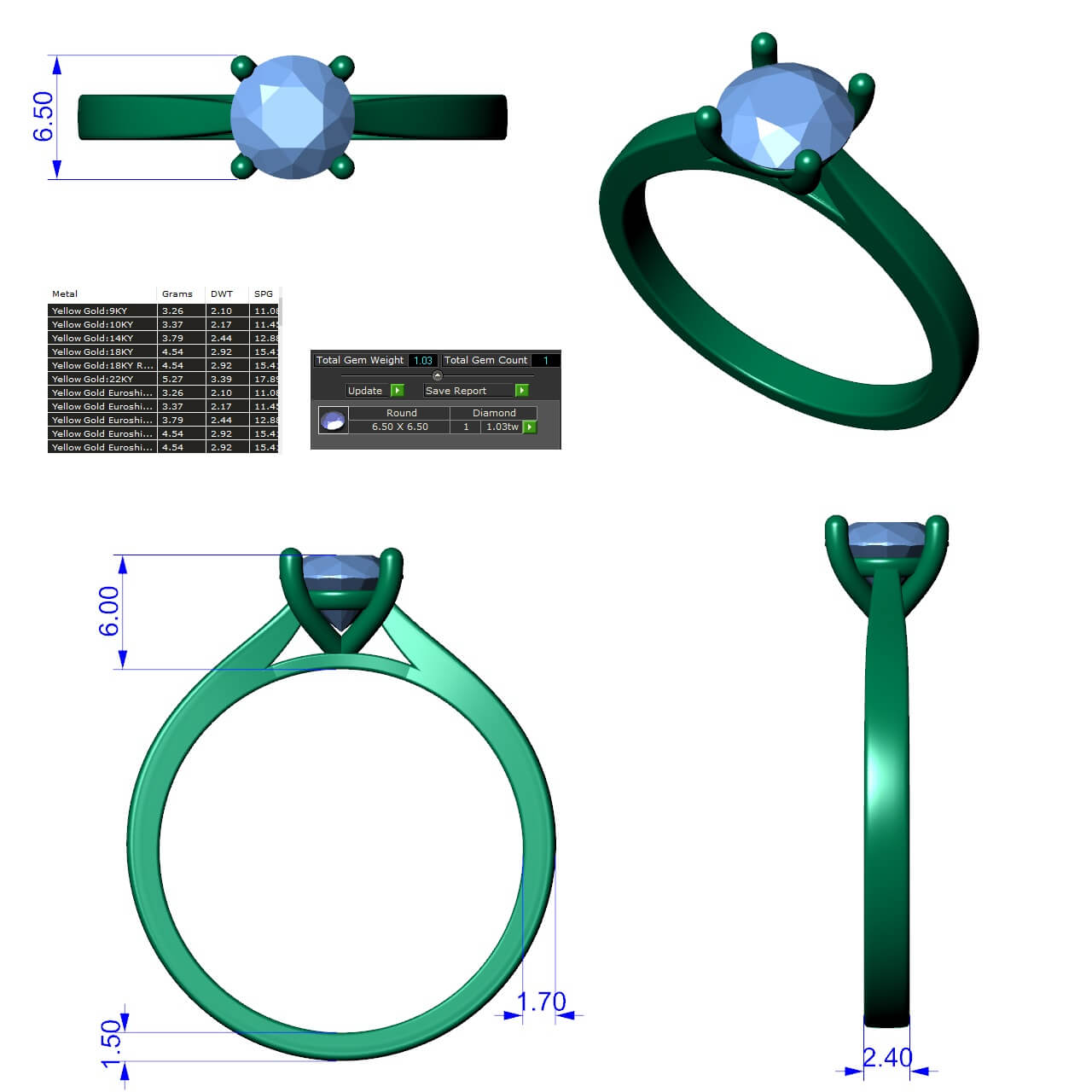 Advantages of 3D Jewellery videos & Visualisation »
Most of the jewellery designers and jewellery making companies focus on displaying only images on their website along with e-commerce websites. The general rule of the thumb is to display 4-5 photographs. The photographs have to be enhanced and edited which leads to additional time and efforts along with expenses towards it.
The 360-degree jewellery videos give a complete display of the rings, bracelets and even pendants.
The sharpness, texture of the metal (yellow gold, rose gold, white gold and platinum etc.) is showcased perfectly.
There are unlimited options in presenting the jewellery: white background, textured background, light effects sparkles.
Each stone (typically a diamond) can be showcased in a perfect and true to the real product. The cut, clarity, colour and shape of the diamonds can be customised.
The level of customisation is just limited by the budgets! The diamond rings are among the most common items that are taken for customisation and generally the most selling ones online as well as offline.
We can customise the videos with your watermark along with royalty-free or custom composed background music.
Timeline & Delivery of Jewellery Visualisations & Videos »
Once we have received the project confirmation, our photographers begin the shoot and then it is taken forward by our CAD designers and 3D animation artists.
Depending on the complexity of the product (and current projects in hand) the typical turnaround is 24 to 48 hours!
We deliver HD (1280 by 720) and optionally full HD(1920 by 1080) videos.
The videos are optimised and ready to use on your website, shared on Whatsapp/email and uploaded to YouTube.
Conclusion »
Contact us for the finest and gold-standard 3D creative visualisations of your jewellery.
The most common jewellery that our esteemed clients promote and get video animations are engagement rings, bracelets and pendants.
Yes, we work exclusively on real diamond and precious stones jewellery, as the investment of time, efforts and finances are generally not worth investing in imitation jewellery.
---
---
Products Photography »