Selecting an item of furniture is always a challenging proposition for homemakers, interior decorators and architects.
With more and more brick and mortar businesses relying on virtual viewing and e-commerce for shopping, we have embarked on the exciting journey of furniture AR.
Discover the artistry of an Instagram filter creator. Transform ordinary moments into extraordinary visual journeys. Engage your audience with captivating effects that leave a lasting impression. Unleash your creativity today!
We enable high-end furniture and interior decor item manufacturers and sellers to explore the option of having AR for the widest range of their products.
Implementing AR for Furniture »
We follow a methodical approach to each project.
Here is how we proceed:
Shortlisting of the products for AR.
Product photography.
Crafting the 3D model with texturing, rigging, lights etc.
Creating the AR of the furniture item.
Implementing on the client's website.
With 12+ years of experience and expertise in corporate films and industrial videos, we have embarked on the exciting journey of furniture and other products augmented reality services.
Furniture & Other Products AR »
---
AR Gallery »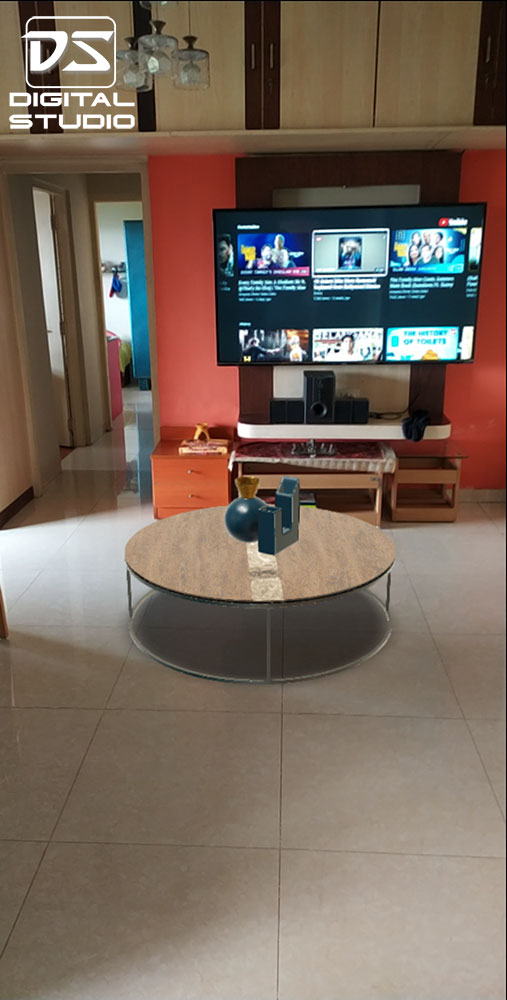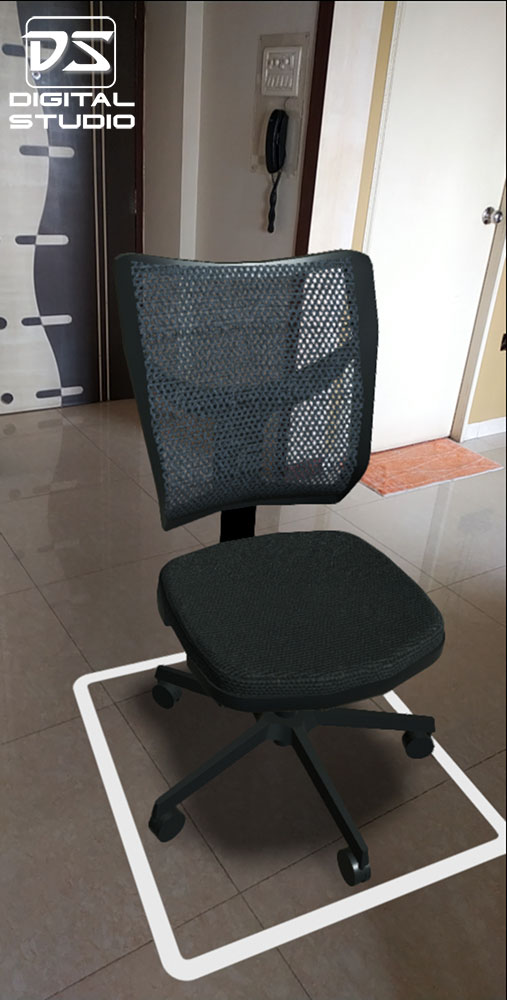 AR Project Costing »
The project costing depends on several factors.
The typical determining factors are quantity, the complexity of the objects, level of detail required, implementing platform, additional customised coding requirements.
Call/WhatsApp: 92805 78189; we will be glad to assist you in every possible manner.
Some of the popular furniture items that are taken up for AR; but not limited to:
Beds
Bookcases
Cabinets
Coffee table sets
Cub boards
Dining chairs
Dining tables
Garden furniture
Luxury/lounge/armchairs
Recliners
Sofa sets
Stools
Wardrobes
Workstation tables
Who uses furniture AR?
The target audience for setting up your AR store are your clients.
Interior designers, architects and other stakeholders in home and office interiors are the primary targets for setting up the AR.
We provide turnkey services: from photography to delivering the high-end interactive AR of your range of products.
Advantages of Furniture AR »
There are some distinct advantages of enabling your range of products.
Here are some of them:
The end-users will be able to visualize the products in their environment.
Take photographs.
Shoot videos.
Virtually experience the products.
Share the photographs and videos within their contact sphere.
Decide to buy the products on the fly.
Avoid the hassle of travelling.
Select multiple products.
The AR furniture system works on Android as well as iOS mobile phones and tablets.
Conclusion »
With a paradigm shift in offline and online shopping, the augmented reality of furniture is the way forward.