The Synopsis »
---
The management of Vakrangee Ltd. wanted an extensive photo-shoot of their 55 kendras (centres) all across Mumbai, Navi Mumbai, Thane, Uran and Penn locations.
Inside and outside photography was done by our team of photographs divided into two teams.
These are the photographs captured at their Gold and Silver kendras at Worli and Bandra locations respectively.
We deployed on-site multiple remote triggered flash units for the professional shots.
All the photography was done on full frame DSLRs with ultra wide angle lens. Three cameras were used for this shoot: Canon EOS 6D, Canon EOS 6D Mark II & Nikon D650.
---
About Vakrangee »
---
Vakrangee leverages their vast network of retail access points called kendras to deliver real-time Banking, Financial services and Insurance (BFSI) services, Government-to-Citizen Services and Business-to-Consumer Services to the rural, semi-urban and urban markets.
Vakrangee Ltd. is a technology driven company, focusing on creating India's largest network of last-mile retail points-of-sale (POS), to potentially enable every Indian to seamlessly benefit from financial inclusion, social inclusion, Digital India, Skill Development, Employment, Government programs and a wider access to basic goods and services and wide range of other services.
---
Vakrangee Gold Kendra Photographs »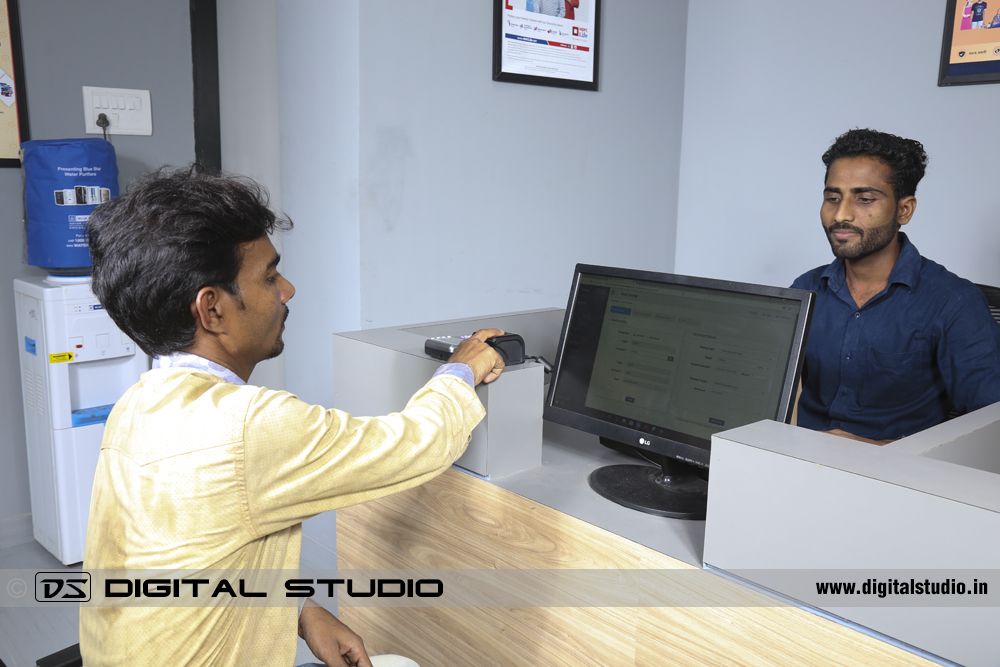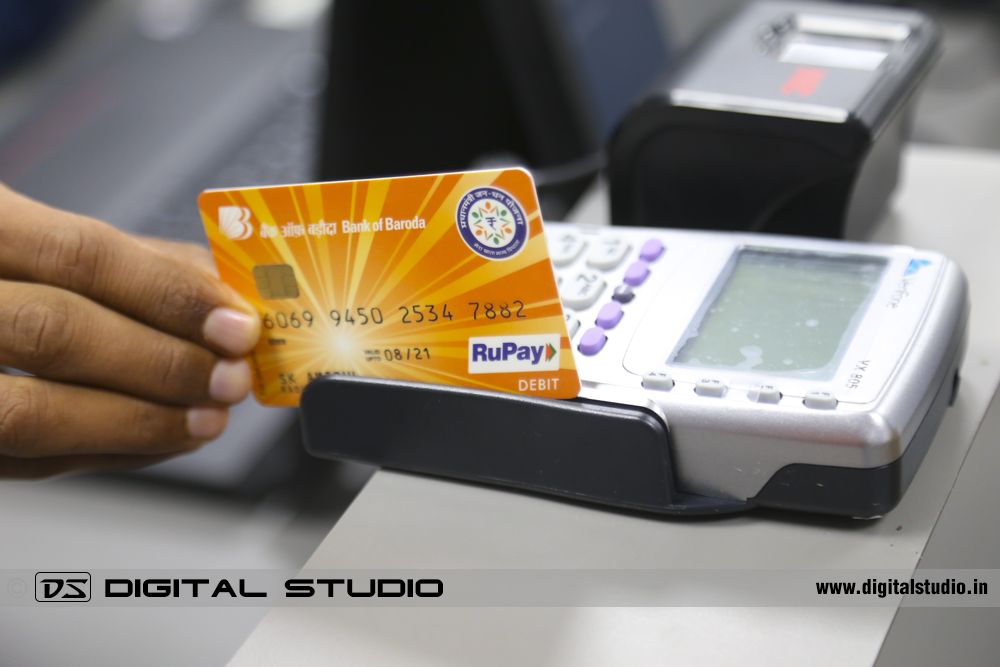 ---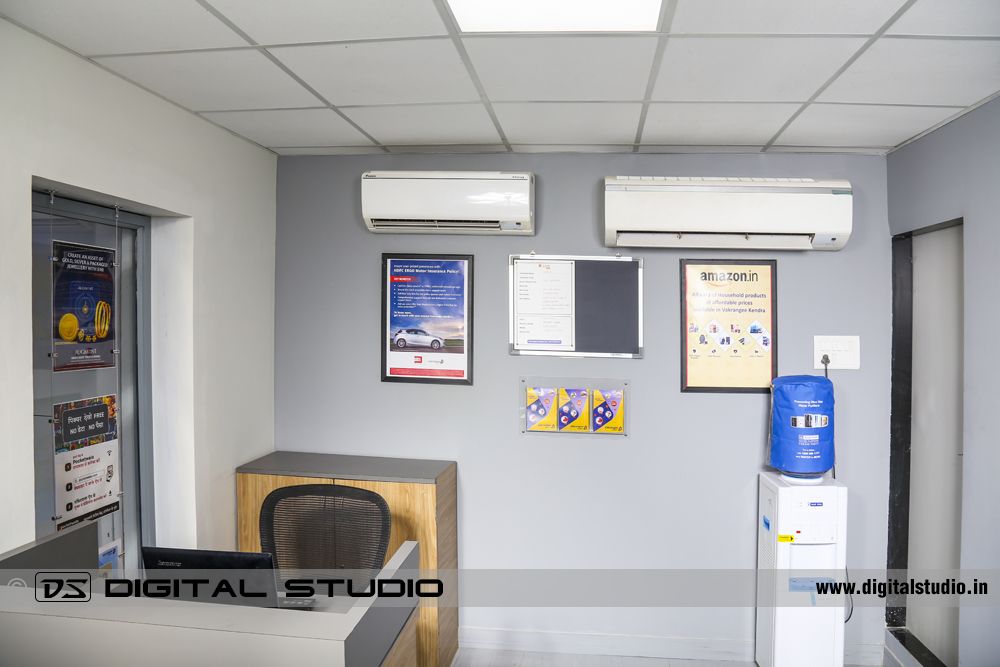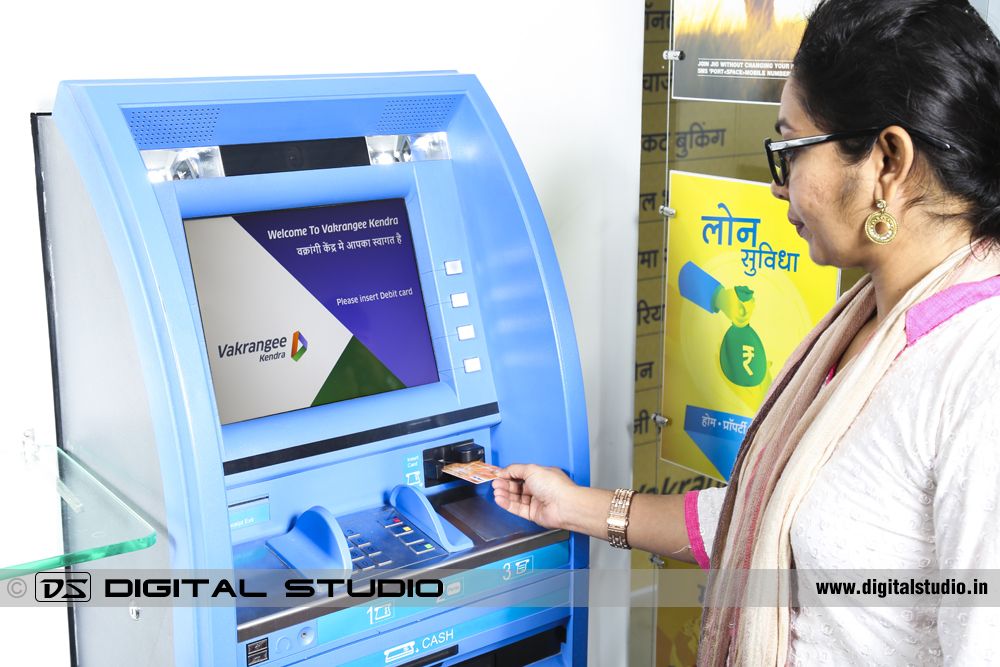 ---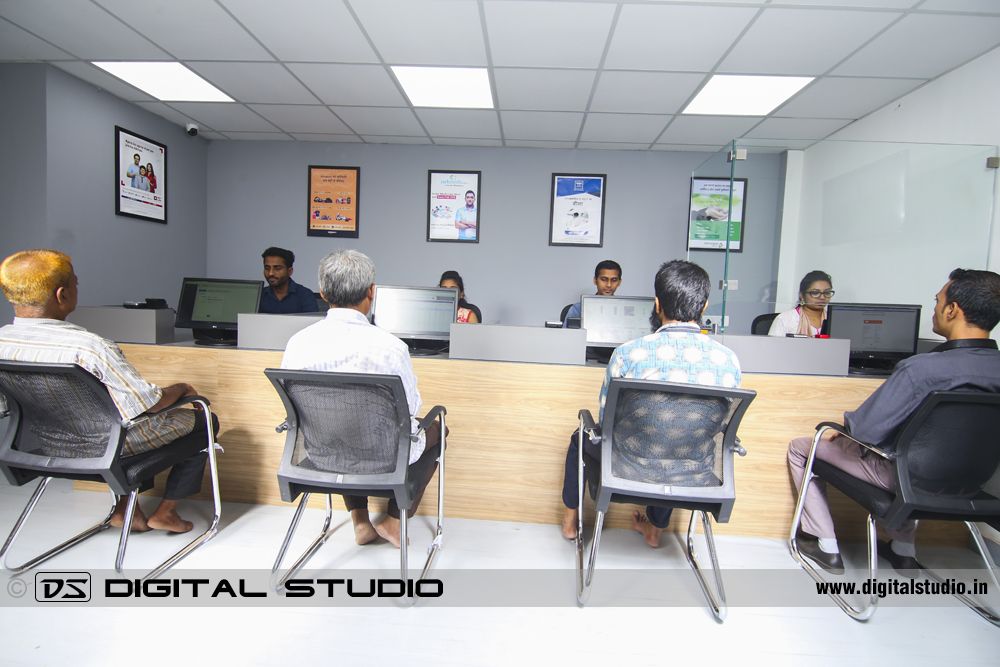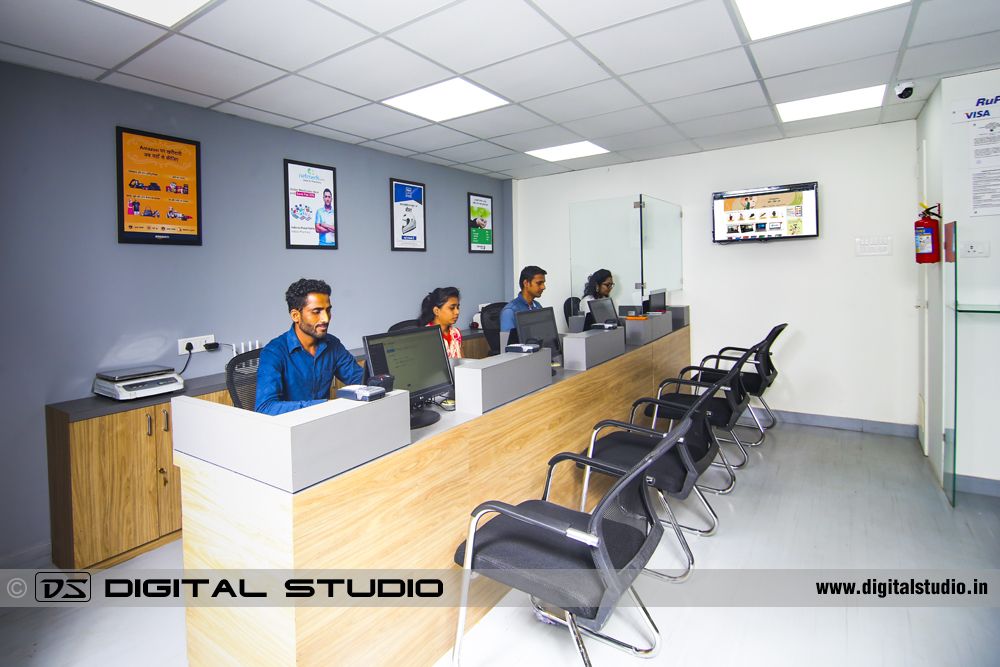 ---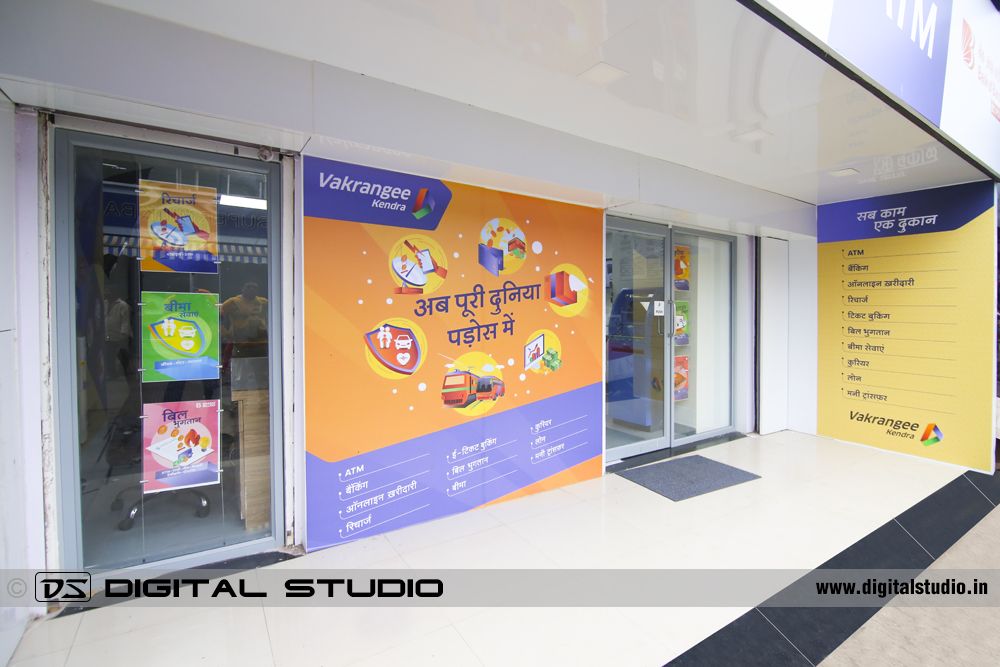 ---
---
Vakrangee Silver Kendra Photographs »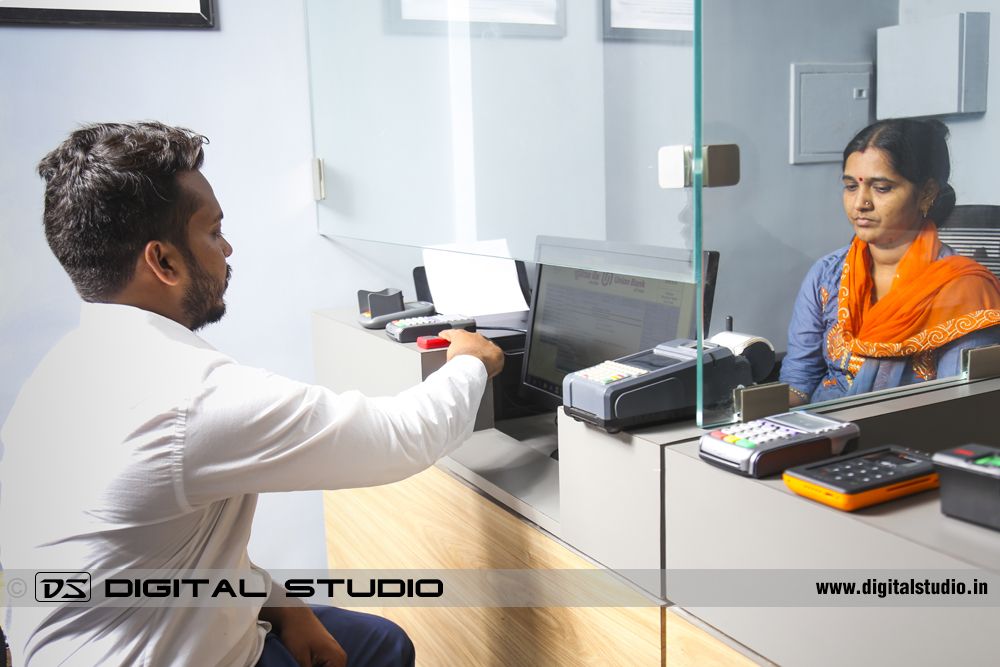 ---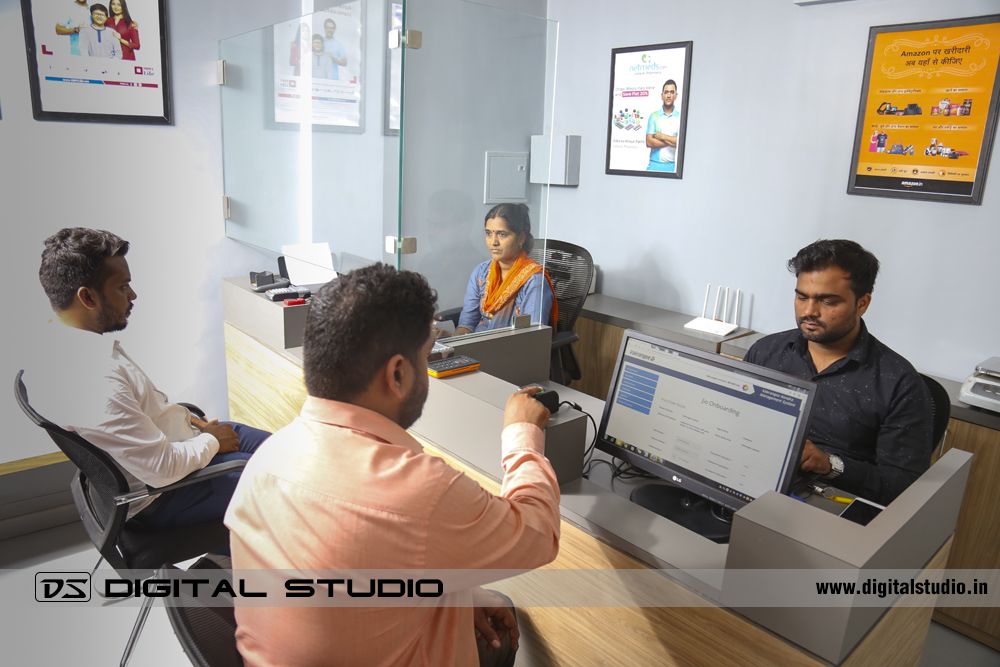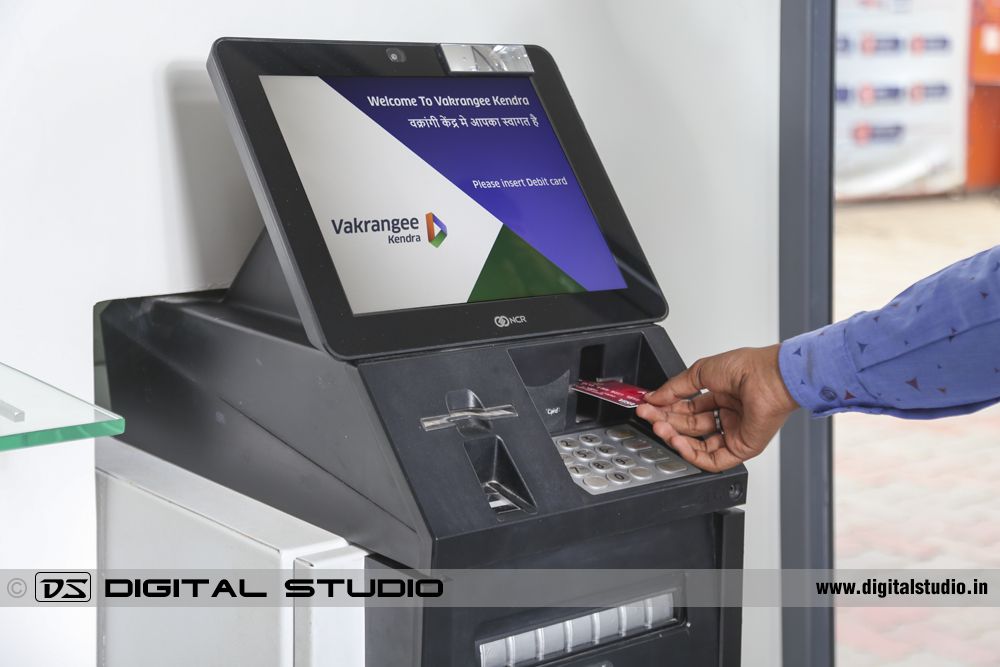 ---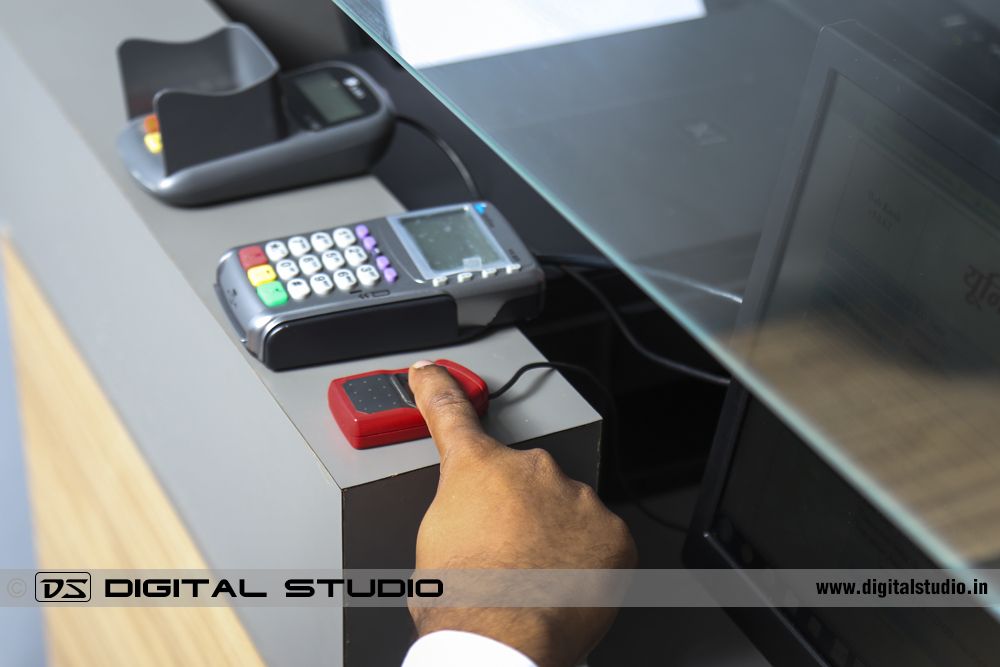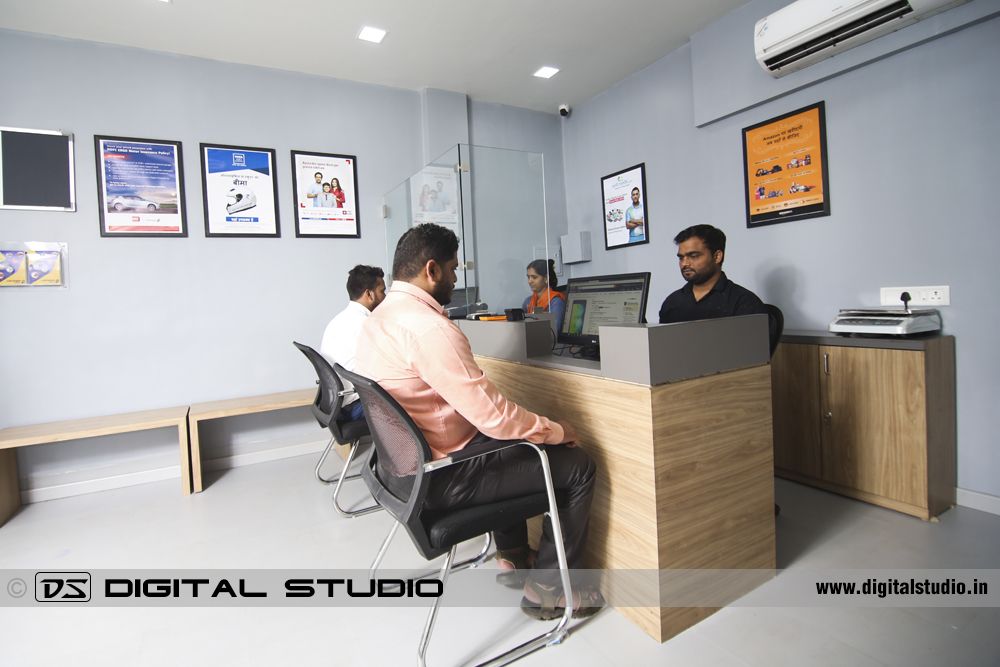 ---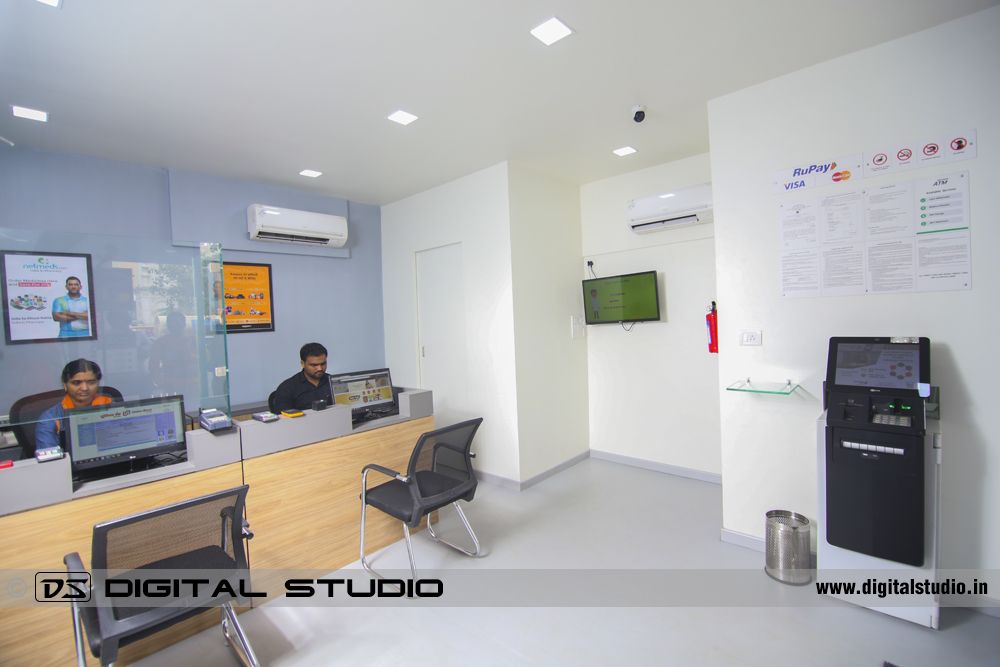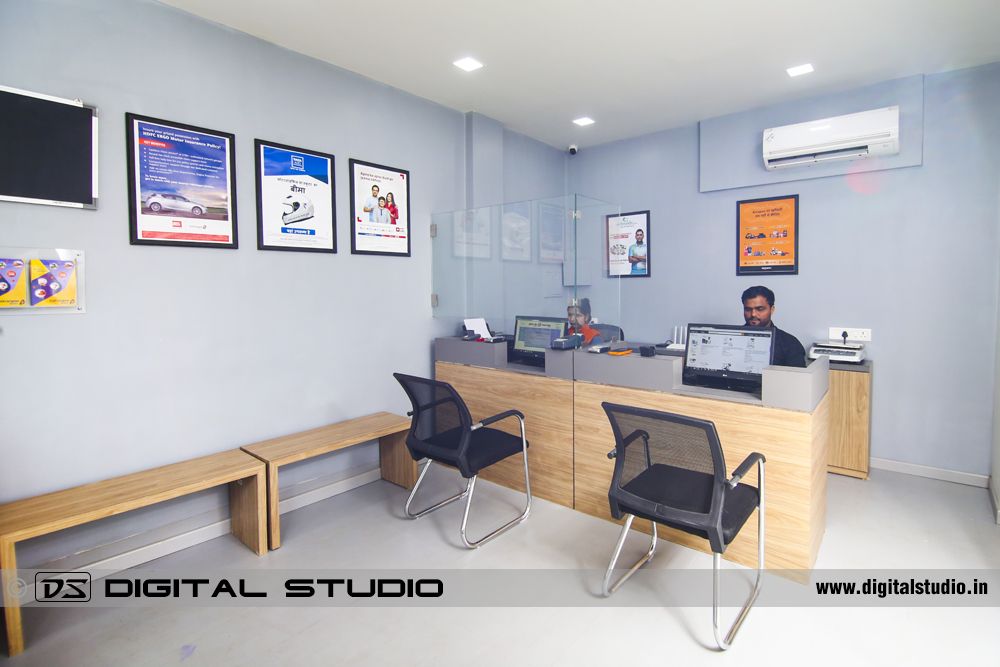 ---
---
The Conclusion »
Our team worked extensively to complete the project in the given deadline and delivery high quality photographs that were appreciated by all the stakeholders.
The photographs were used for the online marketing as well as corporate communications and print media like brochures, pamphlets etc.
---
---
Other Corporate Photo-Shoots »