About RMPL Pharma LLP »
---
Royal Medical Private Limited (RMPL) Pharma LLP is a part of Royal group of companies; established in 1944 just before the independence of India.
RMPL was incorporate in 2005, today is a leading reputed exporters for vast range of pharmaceutical drugs to various countries in Africa, Middle East, Europe and South East Asian regions.
RMPL is also a reputed wholesale exporter of drugs specialized in oncology (cancer) among various other drugs.
Since their inception the management of RMPL spearheaded by veteran entrepreneur Mr. Mahendra Gandhi has striven to delivery world class products and impeccable service.
Based in South Mumbai; RMPL has several cold storage facilities for safe storage of its 100+ drugs in various forms like: capsules, tables, injections, powders etc.
RMPL is involved in manufacturing / exports of: Anti Cancer Drugs, Anti Cancer Medicines, Anti Cancer Products, Anti Anemic Drugs, Anticoagulants, Anti Diabetic Drugs, Antibiotics, Anti HIV Drugs, Anti Alcohol Drugs, Antifungal Drugs, Anti Nicotine Drugs, Antiviral Drugs, Cardiology Drugs, Gynecology Drugs, Hormone Preparations, Immunoglobulins, Immunosuppressant Drugs, Nephrology Drugs, Neurology Drugs, Ophthalmology Drugs, Rheumatology Drugs, Respiratory Drugs, Sterile Tissue Adhesive and Vaccines.
Exhibition Presentation Video »
The management of RMPL wanted an unique video presentation for international exhibitions that combined the actual video shoot of their office, cold storage facilities along with corporate head shot photography and product photography.
The main aim of producing this video was to showcase it in various trade exhibitions, seminars and also use the same for online marketing.
The final video of 180 seconds is being used for online marketing as well as presentations in international exhibitions and seminars.
In the actual one- day video shoot, we covered the building outside facade, main door entry of personnel, good receiving division, sales and exports division along the cold storage facilities: small as well as walk-in-type (all of them are having a regulated temperature of 2 to 8 degree Celsius).
---
International Exhibitions Video Presentation »
Profile Video Presentation + Products Slide Show »
Products Slide Show »
---
---
The Making of International Exhibition Presentation Video »
Pre-Production »
The photography of 50+ products (inside contents as well as packing) was done at out Studio. The high level editing was done by our in-house editor Arun Padake; who ensured that each as every product image was worked on extensively; so that the resulting image was ready to use by video editor Ravi Tuteja.
Check out some of the pharma products pack shots for this presentation.
Along with selection of royalty free background music, we also created 3D logo animation with sound effects.
Data for the presentation that was collected: RMPL Logo in CDR format, product list and contents for the presentation closing screen.
Production »
The actual video shoot was scheduled for 1st September; 2018.
Being a Saturday, we traveled in relatively lesser traffic and reached the site well before the scheduled time of 10:00am.
The video & photo-shoot was done with Canon 6D with host of lenses, lights and other professional gear.
We split the shoot in two modules, pre-lunch video and post-lunch we focused on the corporate head shots.
Along with the video, we also shot corporate headshots for the top management and their team.
Here are couple of behind the camera shots: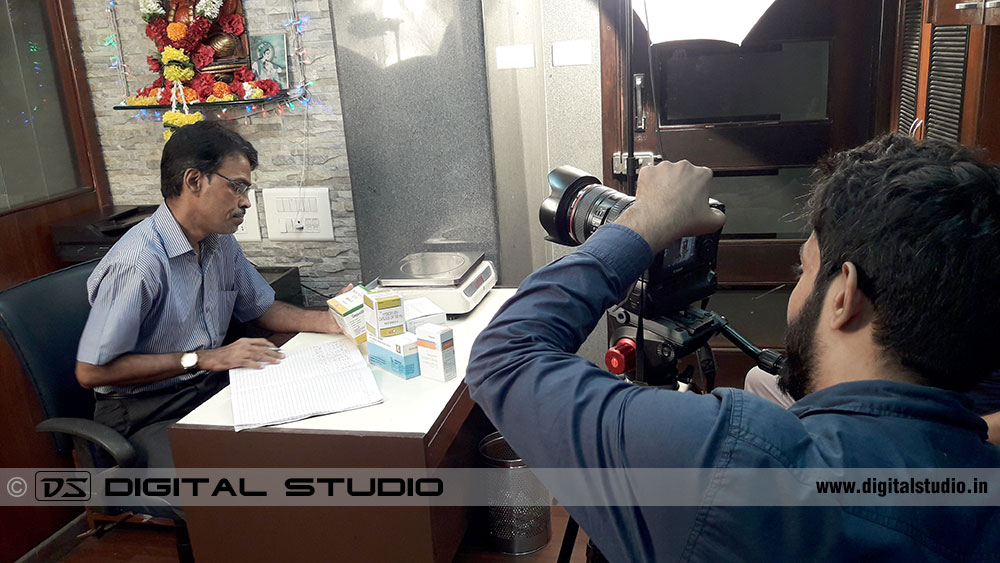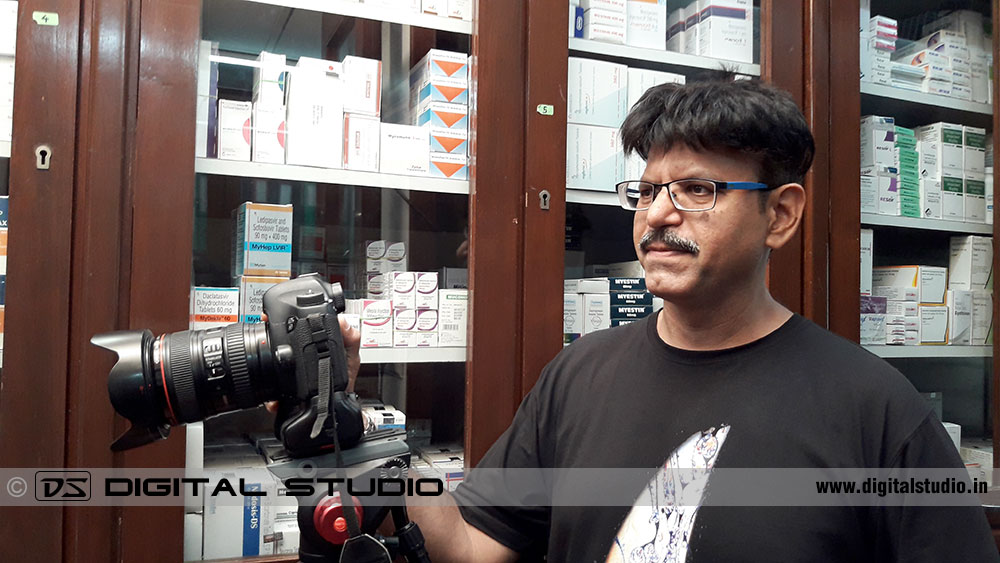 Post Production »
The entire content collected in the pre-production phase was collated by our CEO and Founder: Pashminu Mansukhani.
The following was done in this critical phase: lineup of the raw footage, editing out the extra shots, addition of lower thirds etc.
The screenplay was as follows:
Opening 3D logo animation
Actual video footage covering the various departments of the company along with the three cold storage facilities.
Adding list of products in animated form
Displaying the product photographs
Photos of the top management along their key people.
Closing screen
Conclusion »
We delivered a full HD videos that thrilled our client and added a yet another proverbial feather in our achievement cap!