---
The Synopsis »
---
About Charak Pharma »
Charak Pharma Pvt. Ltd. is a Mumbai based ISO 9001-2015 certified company with the emphasis on manufacturing Ayurveda based medicines.
With a wide range of products ranging from personal care to nutraceutical; their products are available in powder, capsules, granules, syrups etc.
Video Brief »
The video shoot at the Mahalaxmi office of Charak Pharma Pvt. Ltd. was done to capture the candid and frank opinions of the key personnel of the organisation: Dr. Milind Patil, Dr. Khemraj Maurya and Dr. Vinayak Dahiwal.
Highlight Features »
Full HD Video
Text Suppers
Editing on FCP
Delivery within 48 hours.
Duration: Max. 180 seconds
---
---
On-Site Photographs »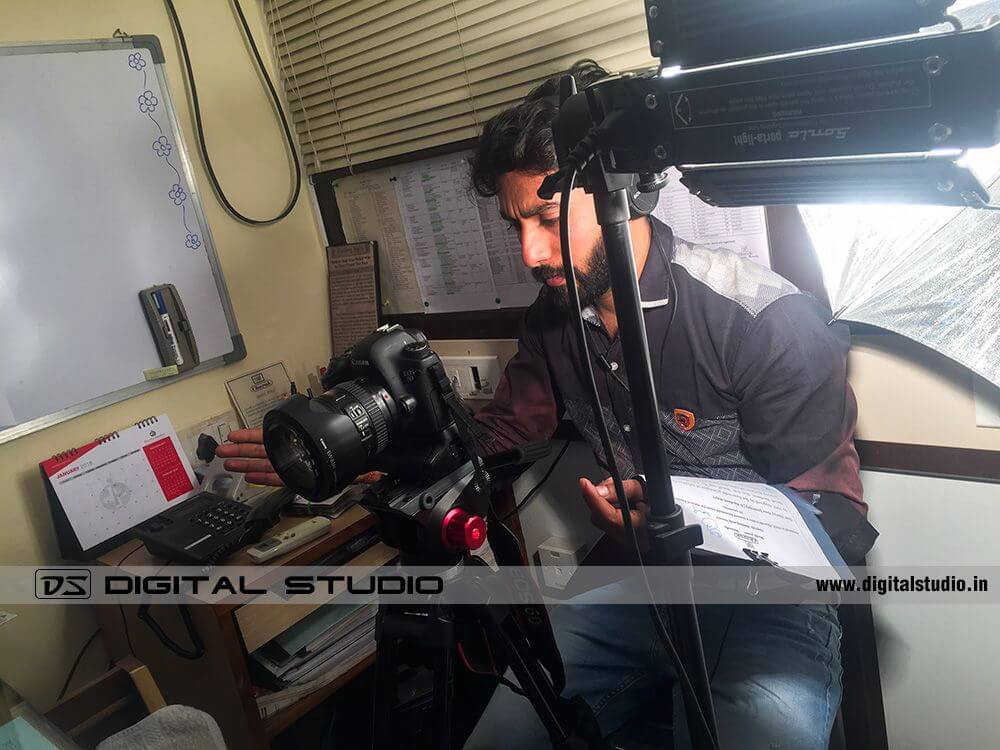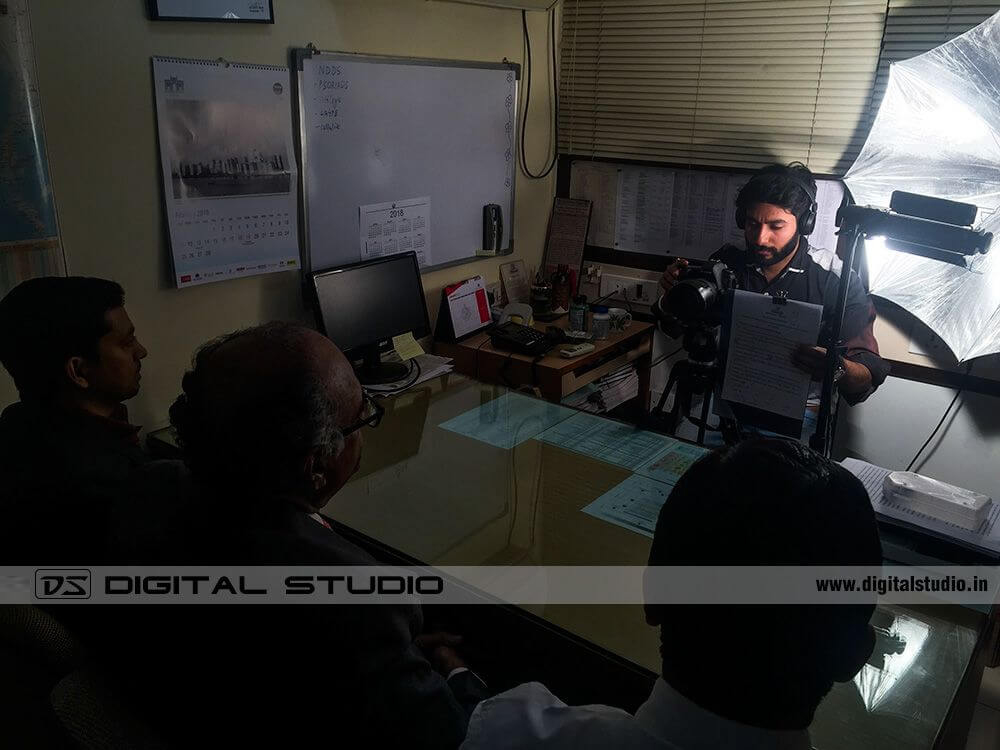 ---
Interview Script »
Dr. Milind Patil »
In 1947, inspired by the Ayurvedic principles of Acharya Charak, the Shroff Brothers, Shri D.N. Shroff and Dr. S.N. Shroff began their journey towards bringing the 5000 year old practices of Ayurveda to the modern era.
With Acharya Charak being endowed with the title of 'Father of Medicine' and having cured numerous diseases like diabetes, heart disease and many more naturally, the Shroff brothers realised that they needed to bring forth this wisdom to fight the ever-increasing health ailments.
They dedicated their life to learning and bringing forward in its truest form, the principles of Ayurveda and herbal medicine to the modern age.
With a term spanning 70 years, the commitment and dedication of Charak has only been strengthened with each passing year.
Dr. Khemraj Maurya »
From a modest journey of two Ayurvedic enthusiasts, Charak Pharma has now transformed into a huge global organization with presence in India and over 35 countries.
Our collective experience of more than 150 years of Ayurvedic experts and modern scientists have enabled us to scale up to epic proportions.
We now have over 100 products endorsed by around 300,000 healthcare professionals across various specialities. Many of our brands are category leaders in respective segments.
As followers of Ayurvedic principles, we ensure that all herbs used in Charak products are in line with the 5000 year old legacy of Ayurveda.
While devising a formula we take great care to ensure that every herb goes through rigorous tests of Ayurveda, pharmacology and phytochemistry before they are deemed usable.
As a responsible organization, we ensure that all the herbs used in our formulations are not endangered or rare species and are sustainable and abundantly available.
At every stage of manufacturing, in our state-of-the-art facilities, we ensure that not even microns of air escape scrutiny. To maintain the integrity of the formulations, temperature and humidity are maintained strictly under control. In addition, our technology ensures there is no manual contact with the product till it is safely packed.
Our quest doesn't stop here, we further conduct toxicological studies and critical human clinical studies before they are made available to consumers.
Each of our products and the method of preparation are also approved by the Ministry of Ayush, an apex licensing authority in India for Ayurvedic products.
Dr. Vinayak Dahiwal »
Purity and efficacy are the heart and soul of Charak.
We have been certified by WHO for following 'Good Manufacturing Practices' and conferred the 'Excellence in Ayurveda Pharmacy' award by International workshop on 'Standardization of Ayurveda products'. Our commitment to brand safety and efficacy has also been acknowledged in renowned conferences such as AICOG, FOGSI.
We are pleased to introduce the Innoveda range of herbal supplements. These are pure, safe and effective blends of standardized herbal extracts suitable for all body constitutions.
The Innoveda range is vegetarian-friendly and free of GMOs, gluten, paraben, yeast, egg, artificial flavour, added sugar or starch, milk and wheat.
With the Innoveda range, Charak is poised to scale new heights by combining cutting-edge technology with ancient wisdom for a healthier way of life.
For more information please visit us at charakusa.com.
---
Check out some of the recent corporate interviews done for various companies: