Fitness Model - Professional Portfolio »
Are you looking for a professional portfolio?
Welcome to the world, the professional fitness model portfolio shoots.
As fitness enthusiast CEO, Pashminu Mansukhani who has been spearheading the organisation for over a decade, we not just shoot but prepare the complete fitness model portfolio.
We shoot at various locations like a professional studio or at the gym; where we have the liberty to photograph the fitness models in gymnasium ambience, dumbbells, barbells along with cross-fit equipment.
Male Portfolio »
For male fitness models, there are various bodybuilding poses along with photography with gym equipment that complements the physique are shot.
Some popular bodybuilding poses that we typically suggest for the portfolio are front lat spread, front double biceps, side chest, rear lat spread, rear double biceps, side triceps, abdominal and thigh and most muscular.
Incidentally, these are the eight mandatory poses in most of the major bodybuilding competitions.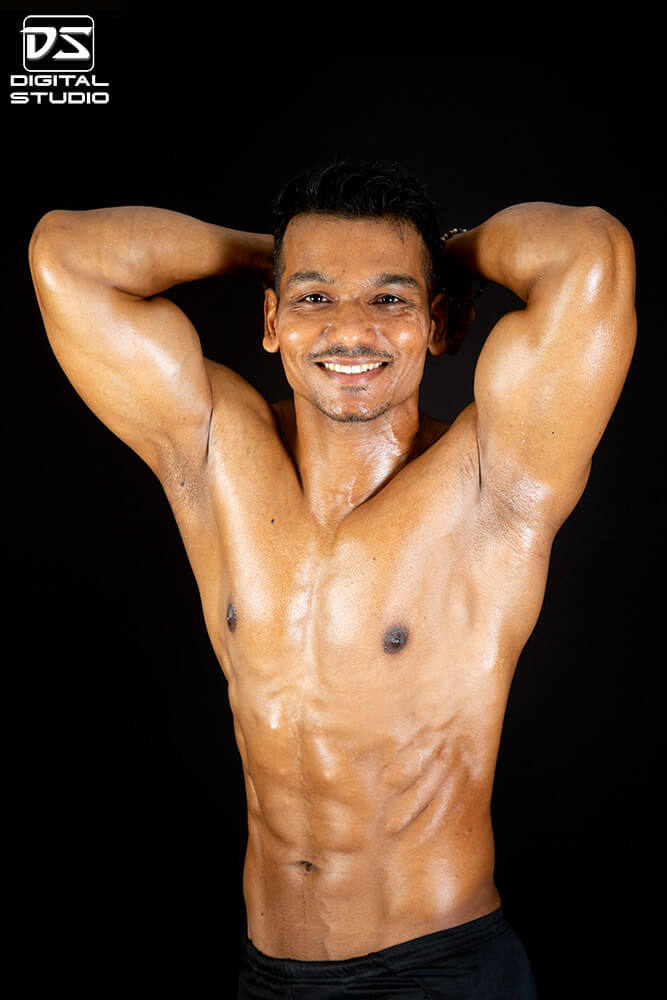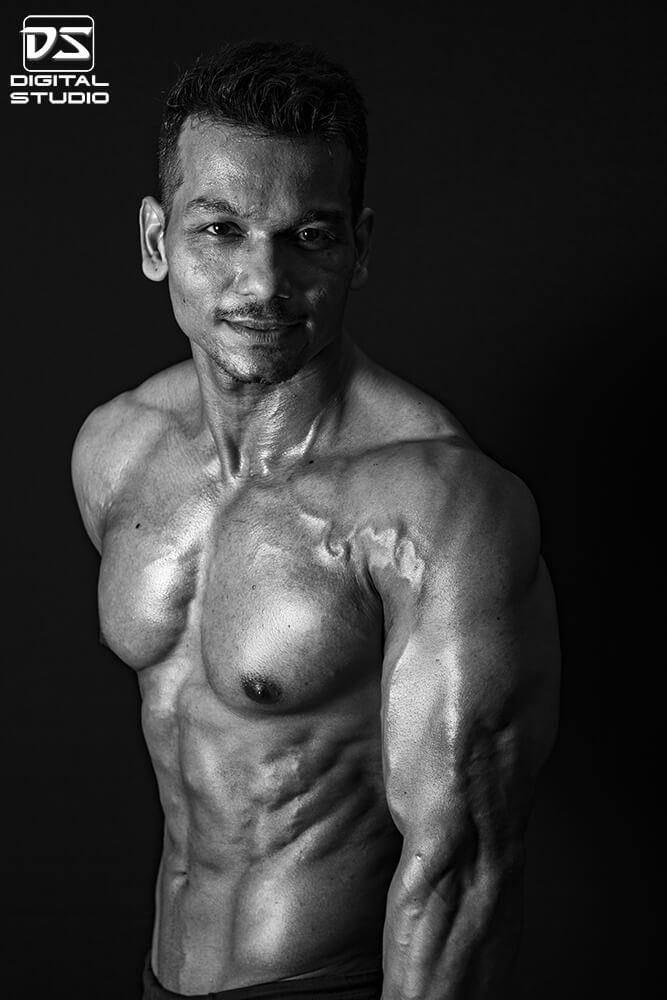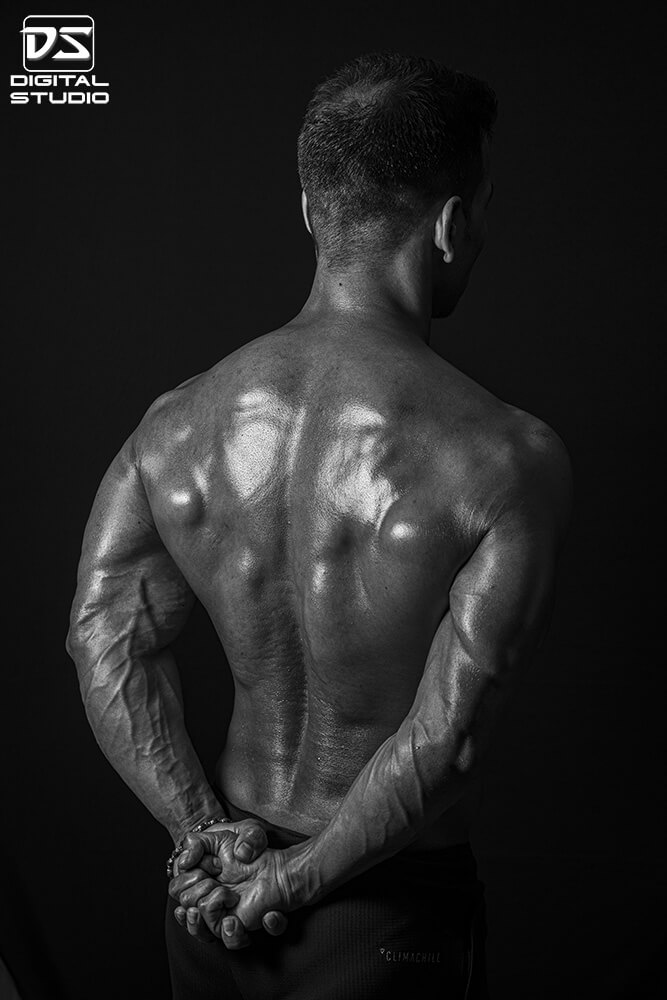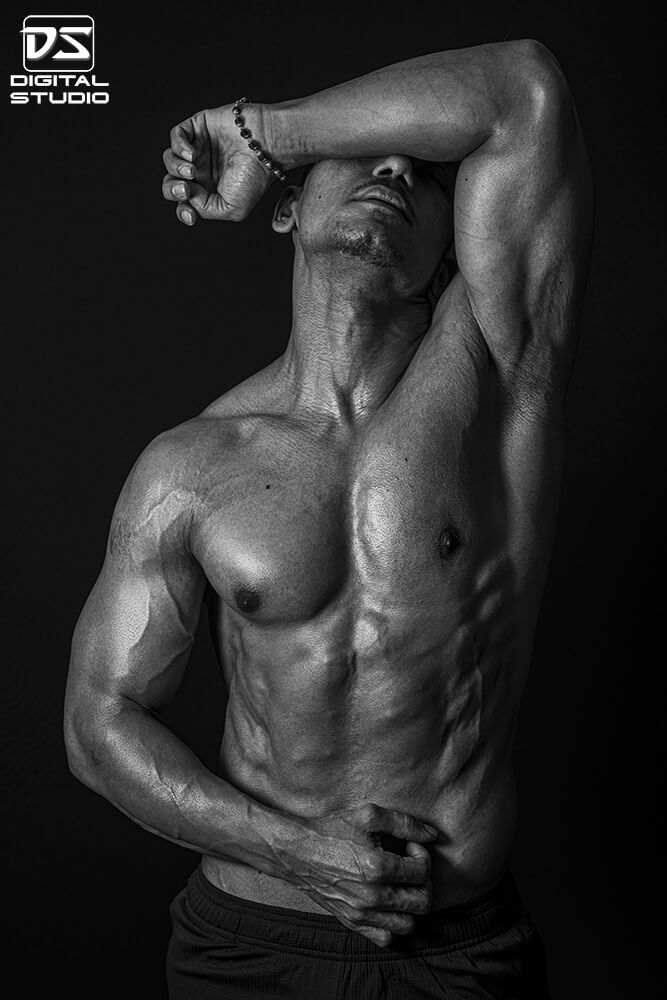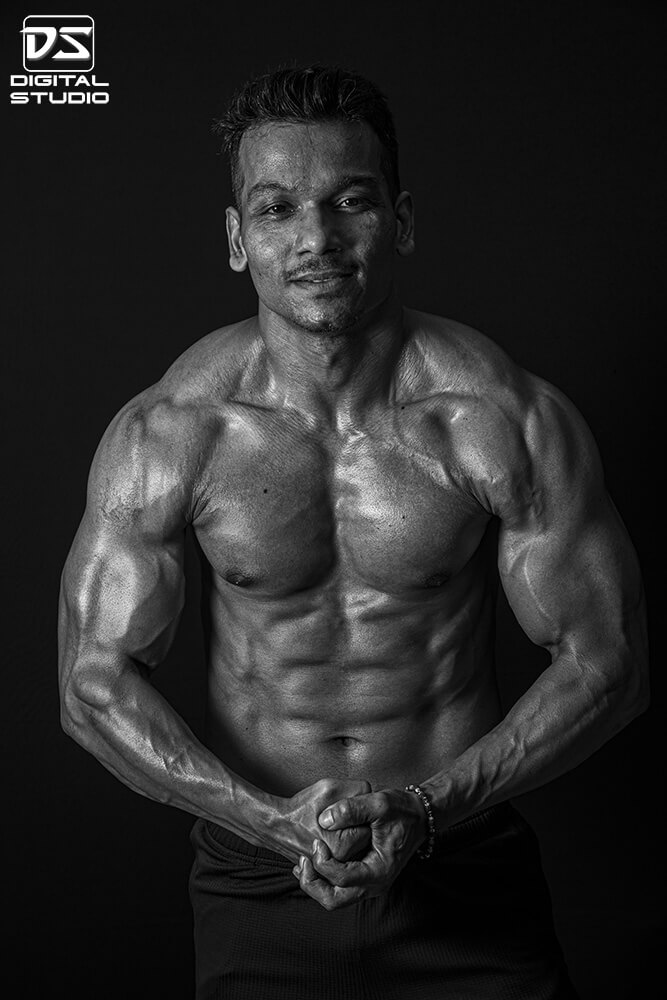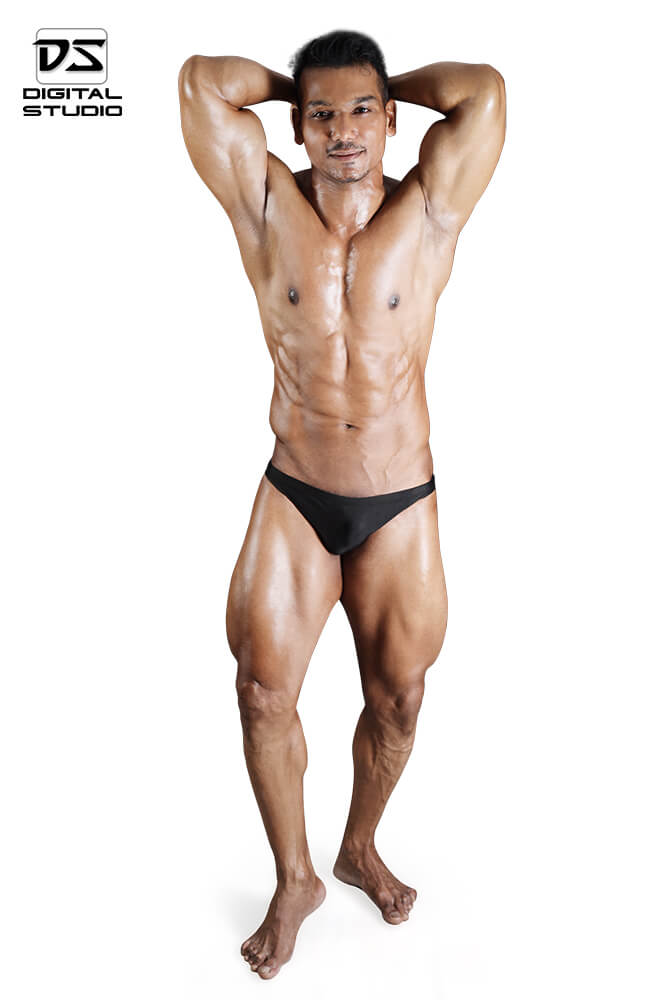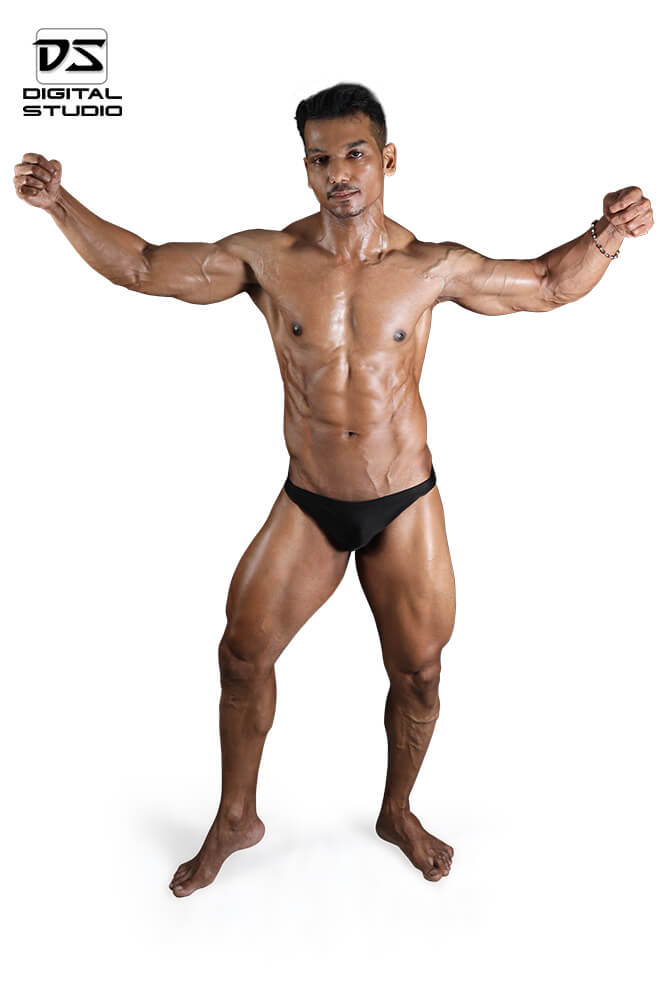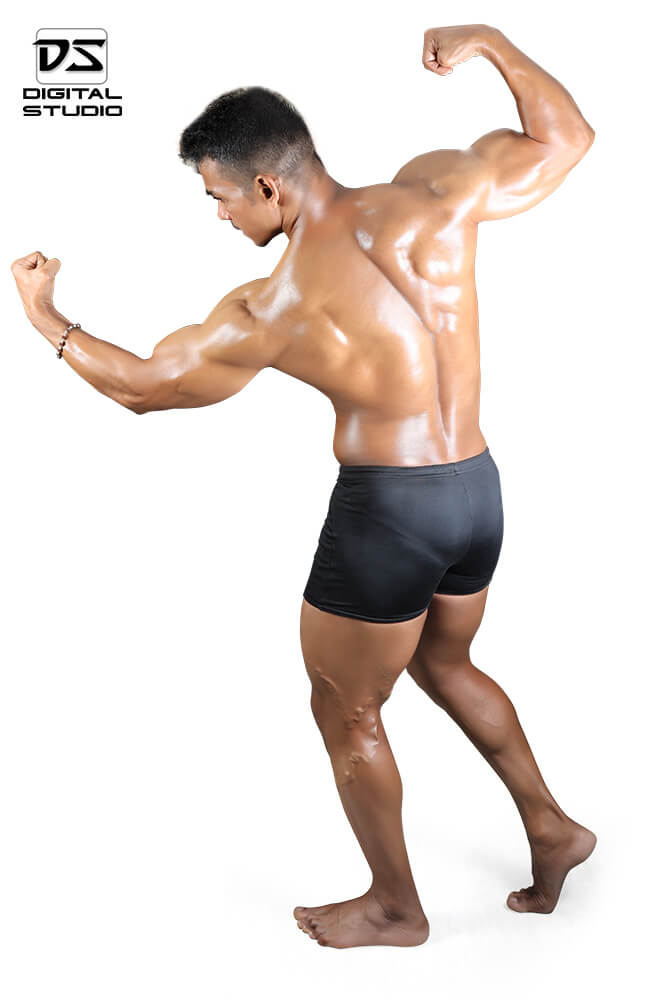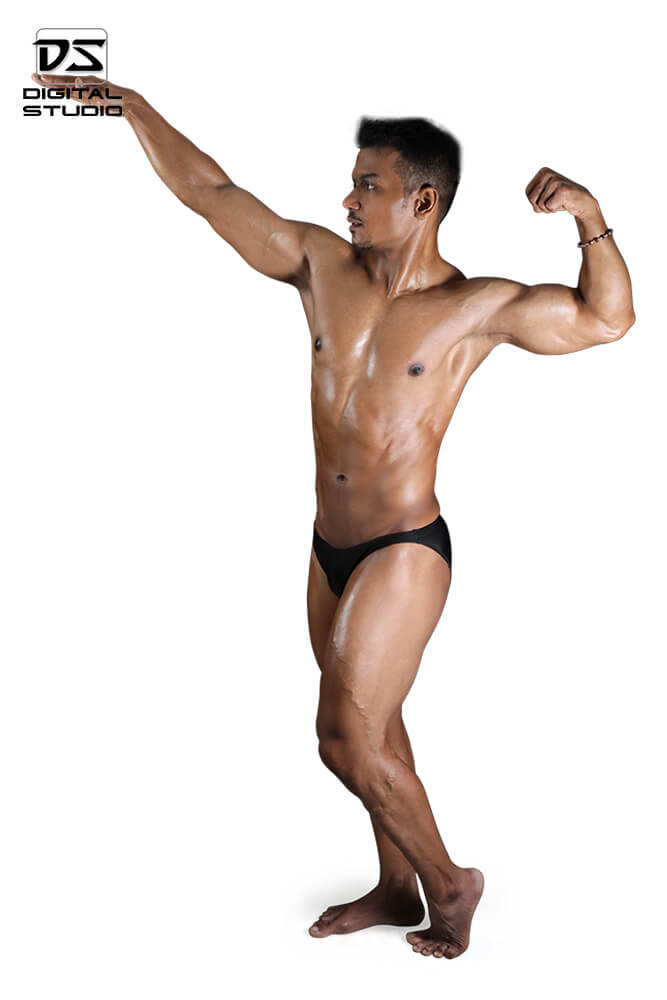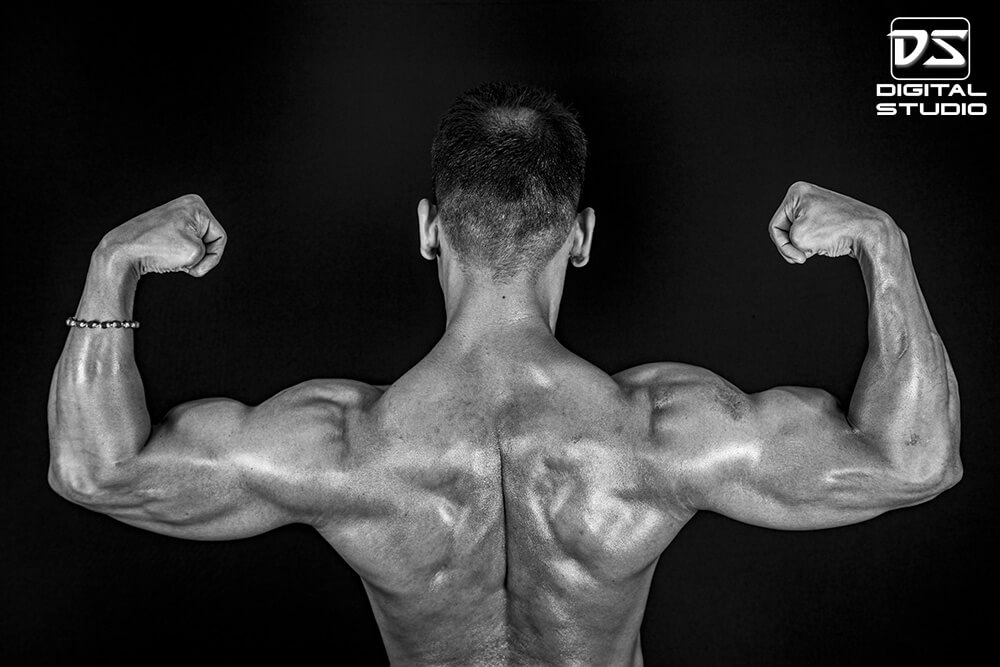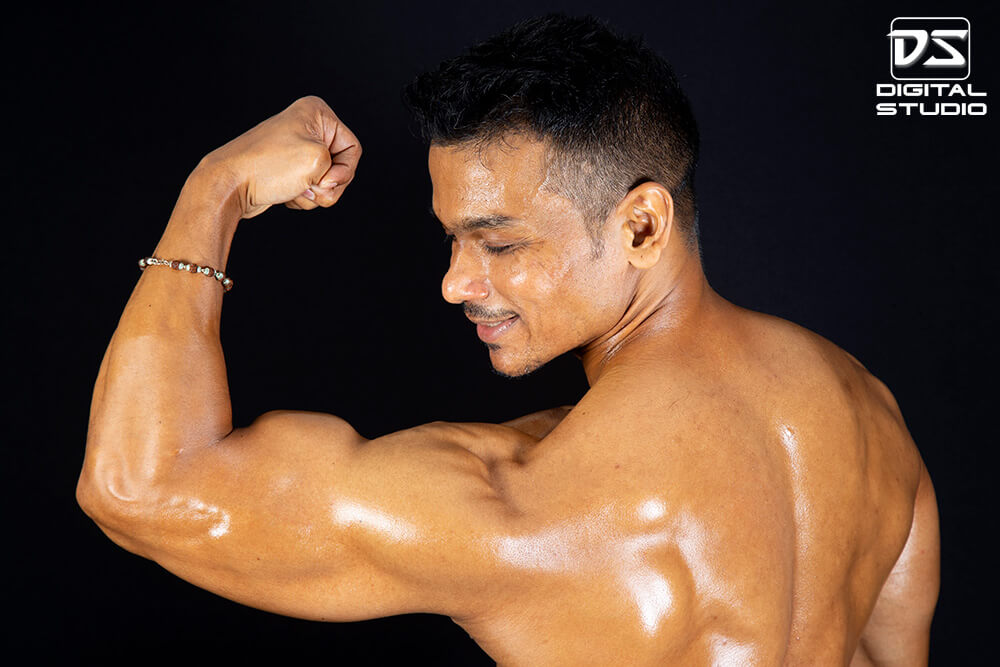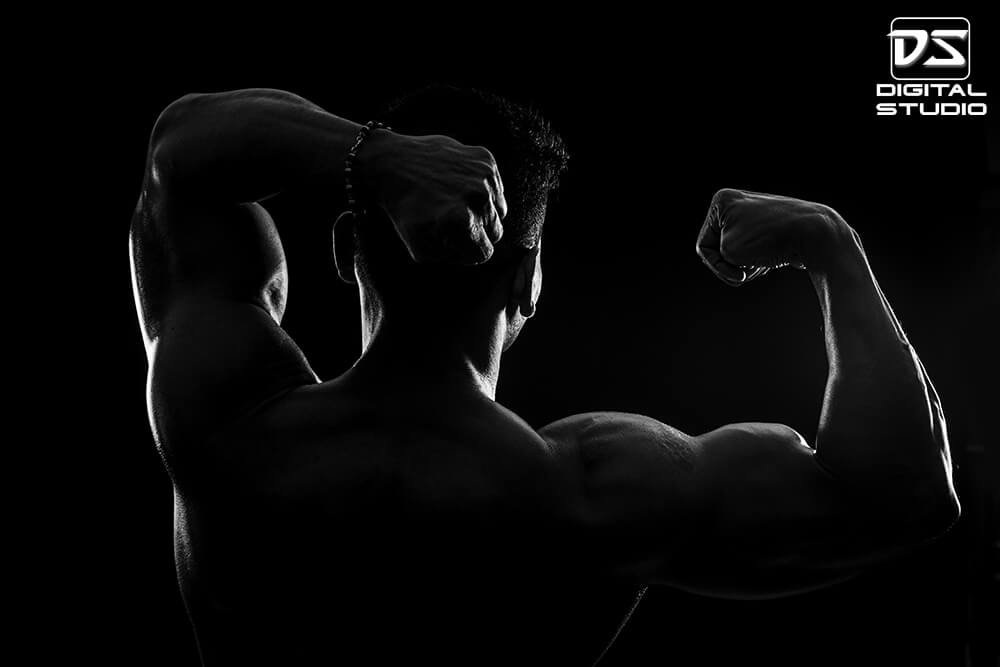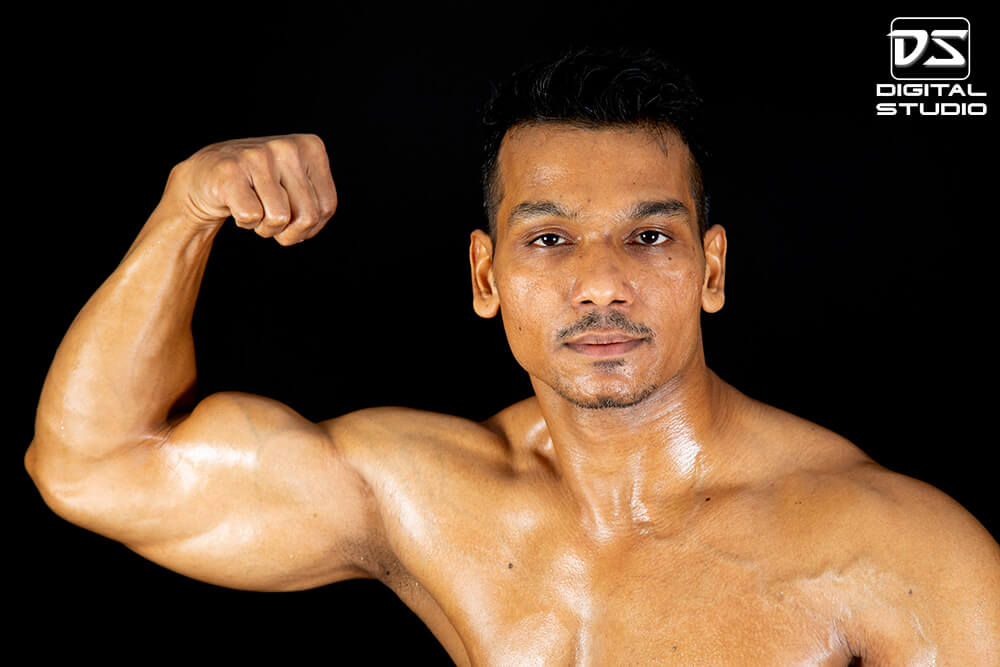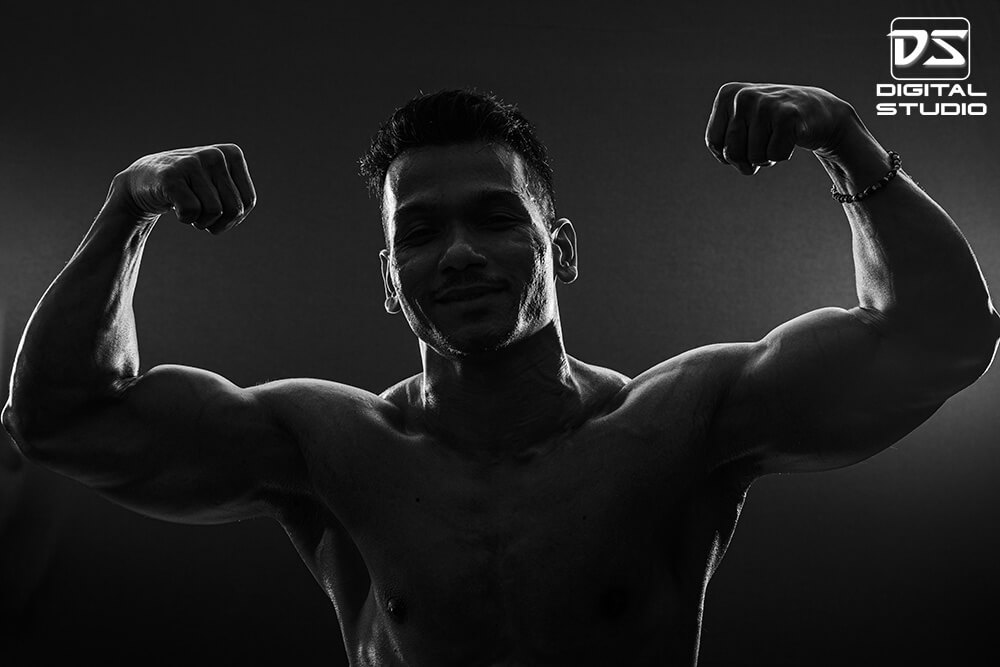 ---
Comp Cards »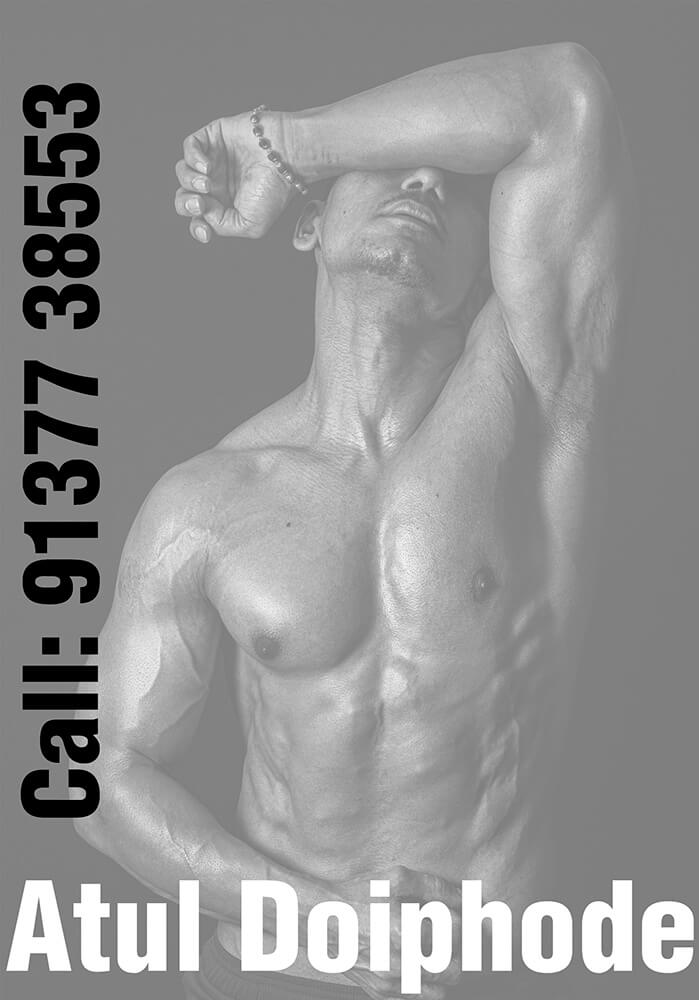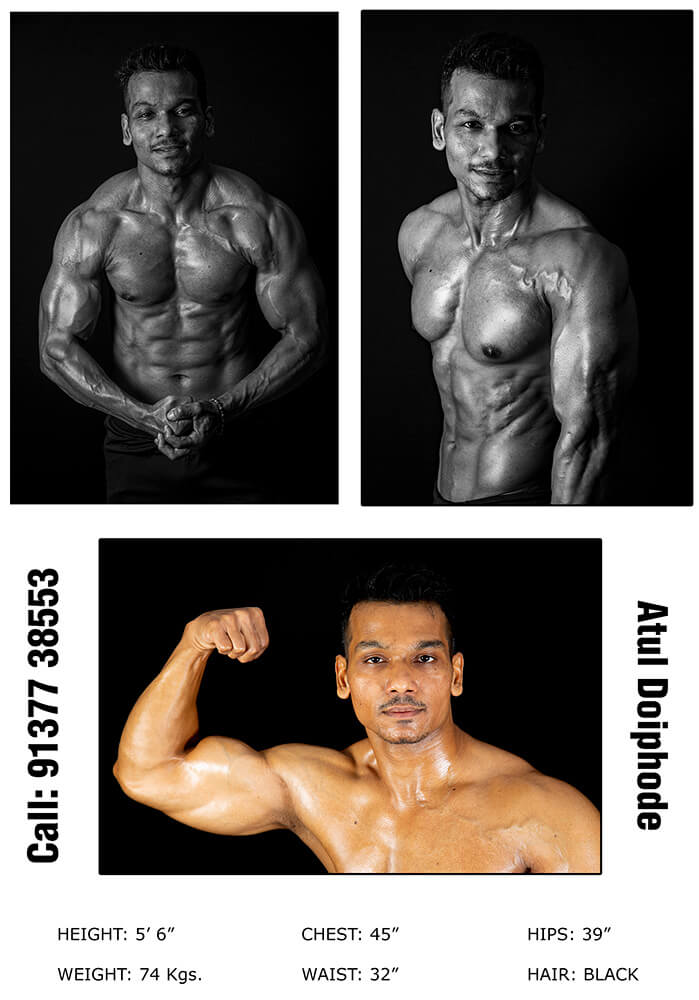 ---
Behind The Scene - Video »
---
Behind The Scene - Photographs »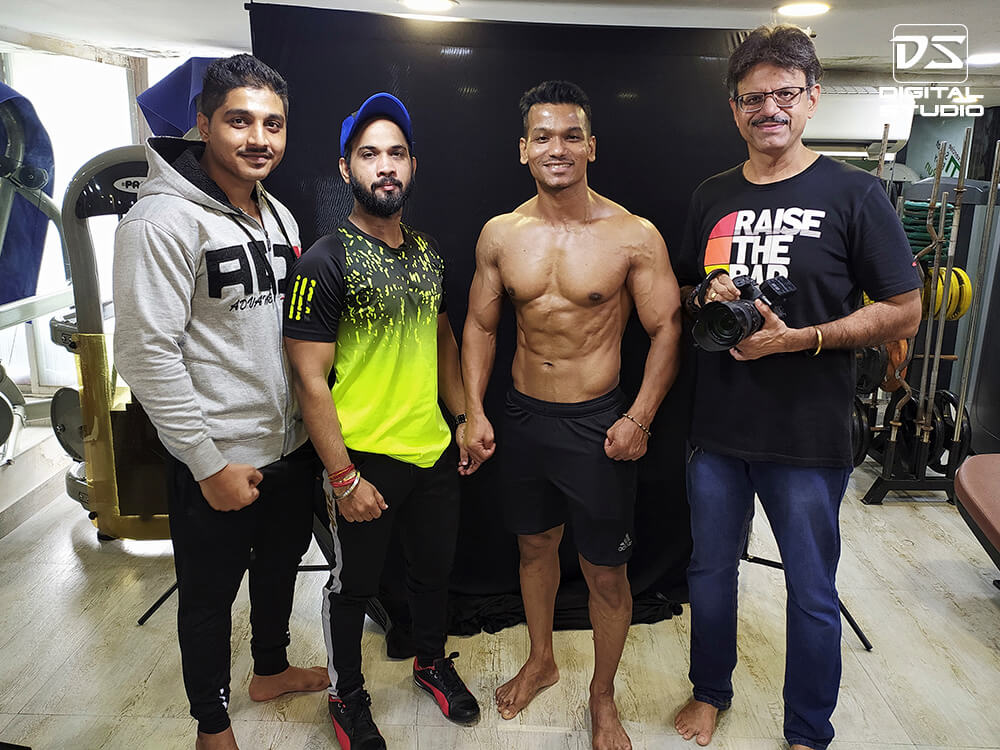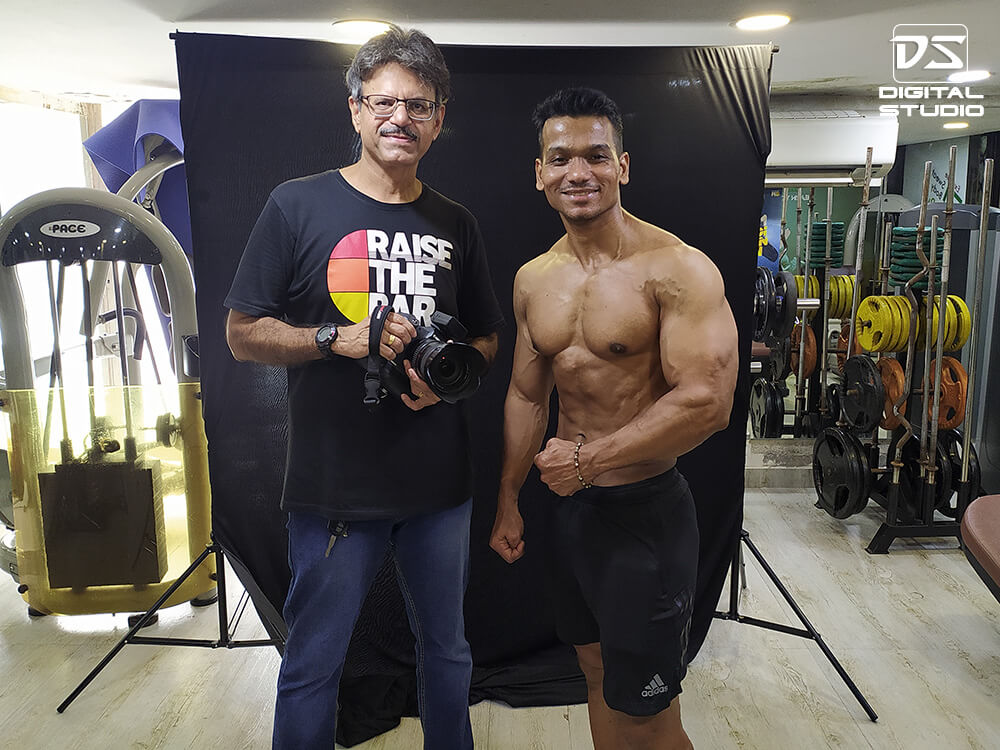 ---
---
Credits »
Model: Atul Doiphode
Location: Sanpada; Navi Mumbai
Support: Dr. Rakhi Maniar & Abhishek Wagh
---
Fitness Shoot Schedule »
The shoot can be scheduled in the following manner:
The model will get ready with appropriate attire along with basic accessories and other gear as required for the shoot.
Post stretching and warmup session, the model can be ready for the shoot.
The shoot typically split into sessions, so that there is adequate time to relax, hydrate and get ready for the next session.
Session 1: White Backdrop
The shoot will be set of silhouette shots, focusing on the poses, props weights and body outline/shape.
Full length and waist-up shots.
Session 2: Grey backdrop
Similar poses, but an emphasis on the facial expressions, along with props etc.
Session 3: Black backdrop
Artists and creative shots with just the body outline highlighted.
Baby oil will help create and enhance the effect.
Session 4: Gym & Cardio equipment
Using some equipment along with dumbbells, barbells etc.
Cardio: stationary cycle, treadmill and elliptical.
There is a typical tea/coffee break of 10-15 minutes between the second and third session.
---
Conclusion »
Yes, we do indoor as well as outdoor shoots.
Some of the best locations for outdoors are beaches and resorts.
Yes, outdoor shoots are more challenging, yet the thrill of shooting and the final portfolio stands head over shoulders, as compared to the one captured indoors.
Some of the challenges of outdoor fitness portfolio shoot are weather conditions, logistics, lodging and boarding.
---
Fitness Model Shoot Check List »
Cameras: Canon EOS R & Go Pro Hero 7 (For behind the scene videos)
Lenses: Canon 24-105 f/4 & Canon 70-200 f/2.8
Lights: Digitek 410S x 2
Tripods: 2
Light Stands: 2
Backdrop stand: 1
Backdrops: 3 (white, grey and black)
Grey Card.
Cables: 30 feet x 2
Modifiers: 4 feet strip, 2 x 18" beauty dishes & 2 x 24" reflector umbrellas
Model Release Form
I-Pad
Extra camera battery
Camera strap
---
Portfolio Shoots »