Industrial Night Photography »
As a special service to our clients as well as an extension of industrial photography; industrial night photography is done with pro grade equipment and through knowledge of industrial photography.
To a large extent night photo-shoot of any location depends on availability of a vantage point from which the shoot can be undertaken.
The night shoots are generally done post twilight photo-shoot and towards the end of a full day photo-shoot of the entire plant / factory.
The dark shoot is done either from an elevated platform like a tower / building or from the ground level.
Night photo-shoot requires additional equipment and patience to shoot in the available light conditions.
The factory / industrial unit should ideally be well lit so that the resulting photographs are awesome to look and can be used in printing co-laterals like brochures and posters along with web resolution versions for website and social media marketing.
We have done night photo-shoots at various locations in India as well as at a sugar manufacturing factory in Ethiopia.
Night time photographs are a breed part and showcase the factory / refinery in a different perspective and the resulting photographs look like 'jewels' with pitch dark background.
---
---
Show Reel »
---
---
Pan-India Night Photographs of Refinery / Factory / Industrial Manufacturing Units »
---
Hooghly (West Bengal) »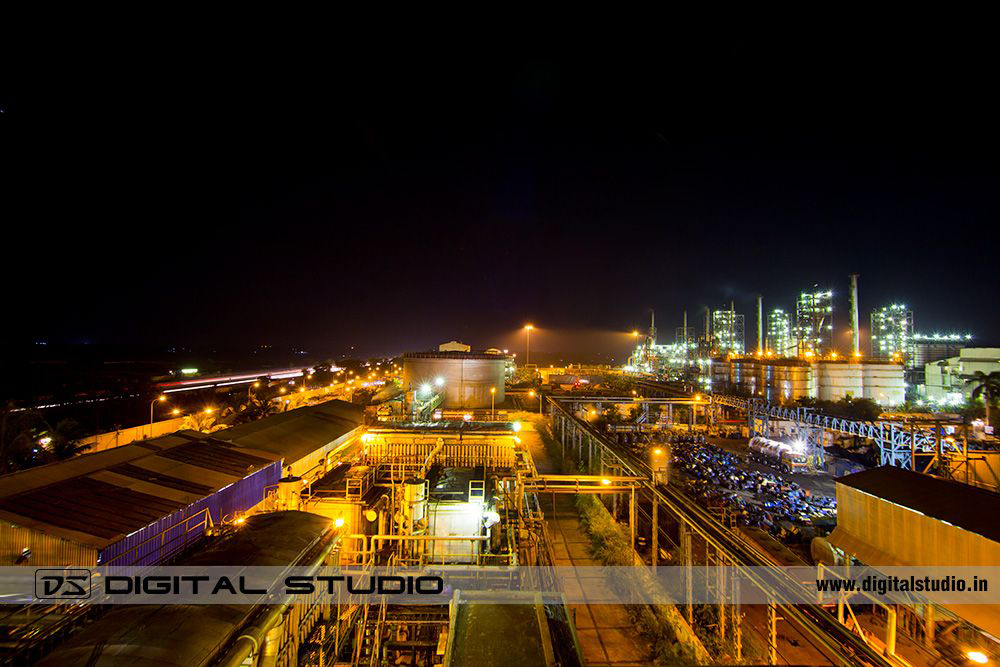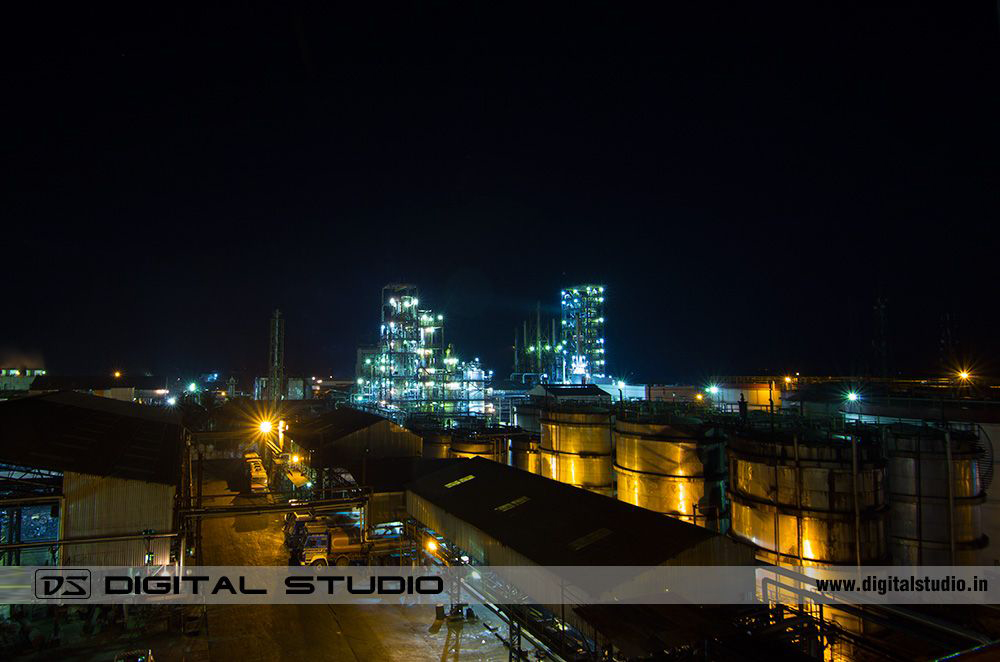 ---
---
Taloja (Maharashtra) »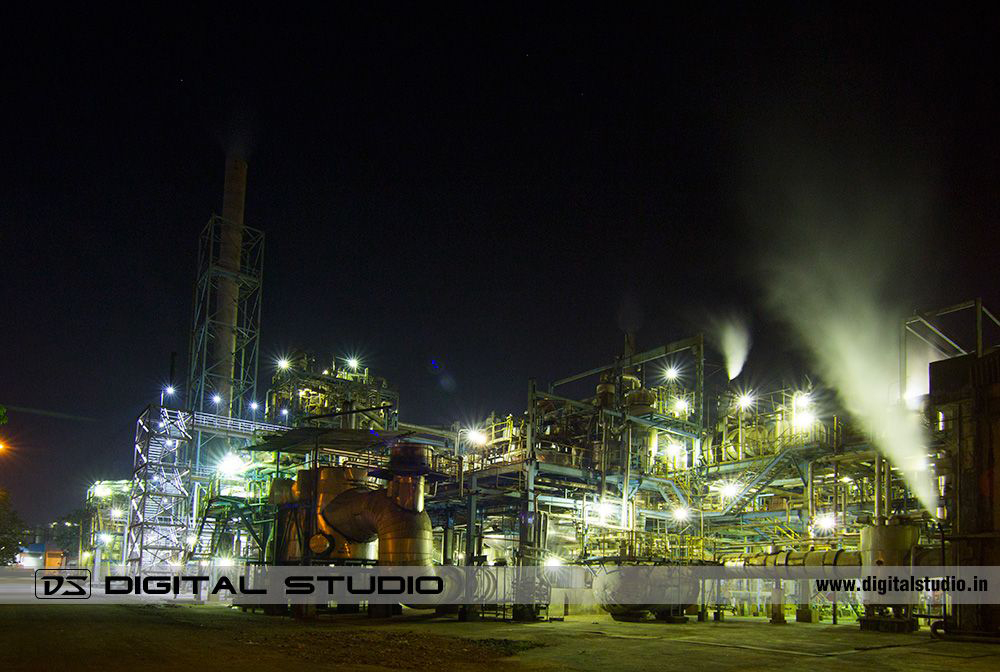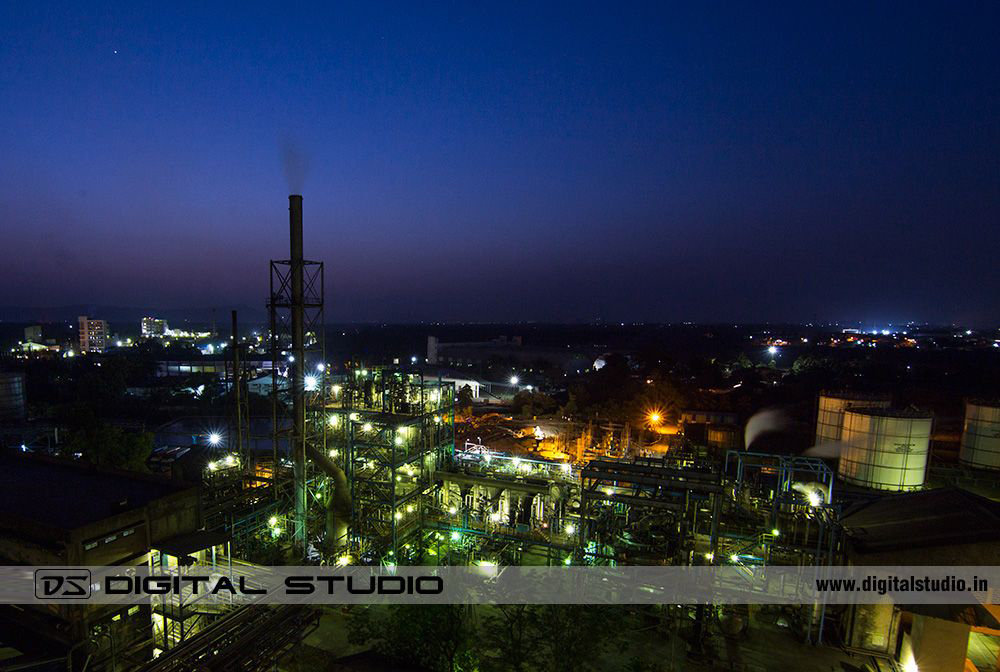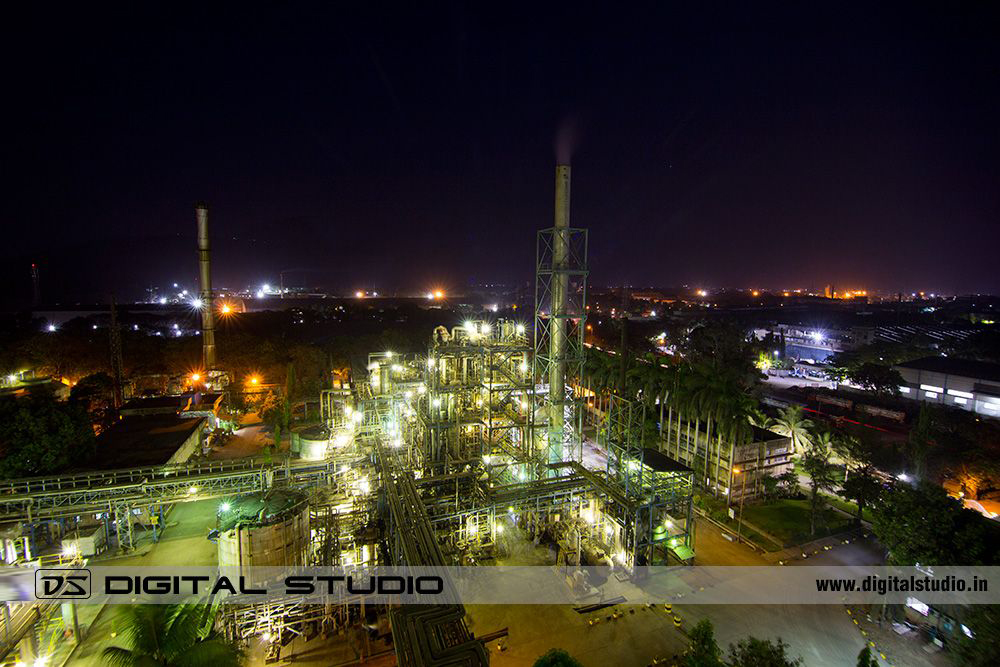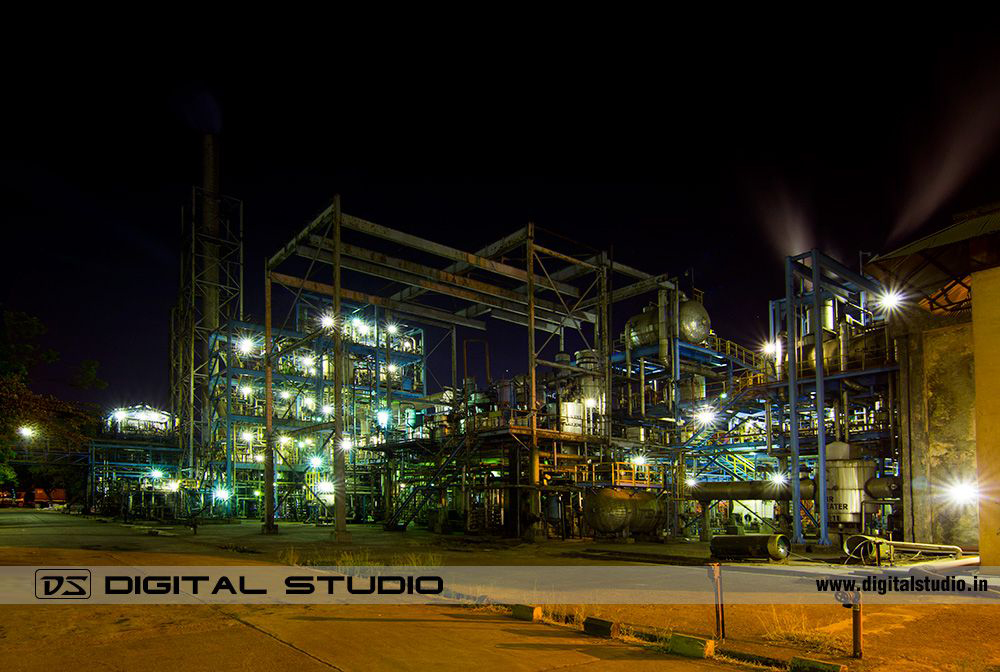 ---
---
Finchaa (Ethiopia) »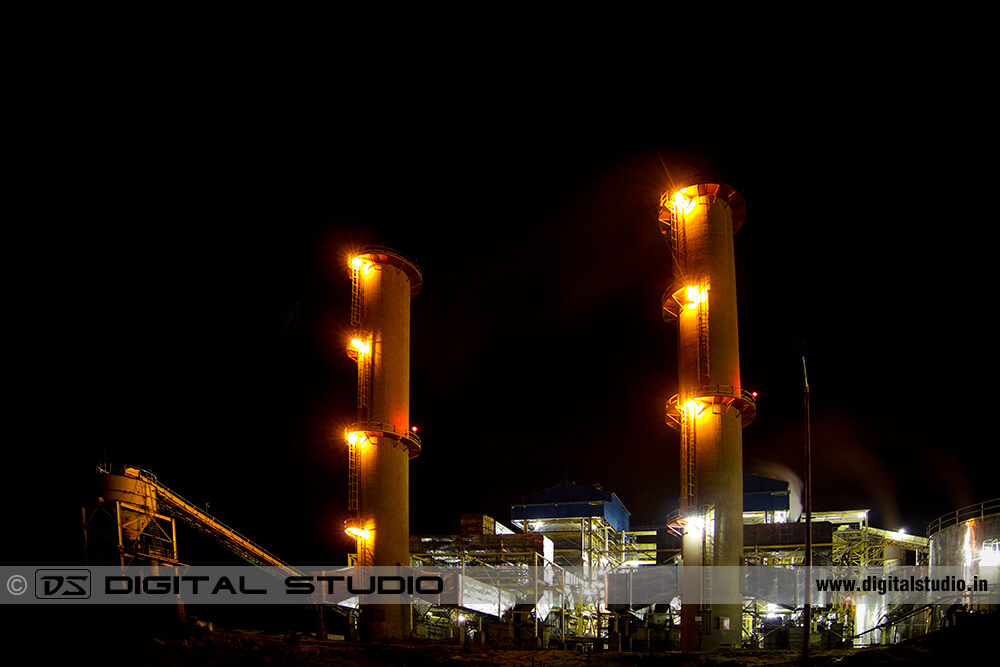 ---
---
Amroha (Uttar Pradesh) »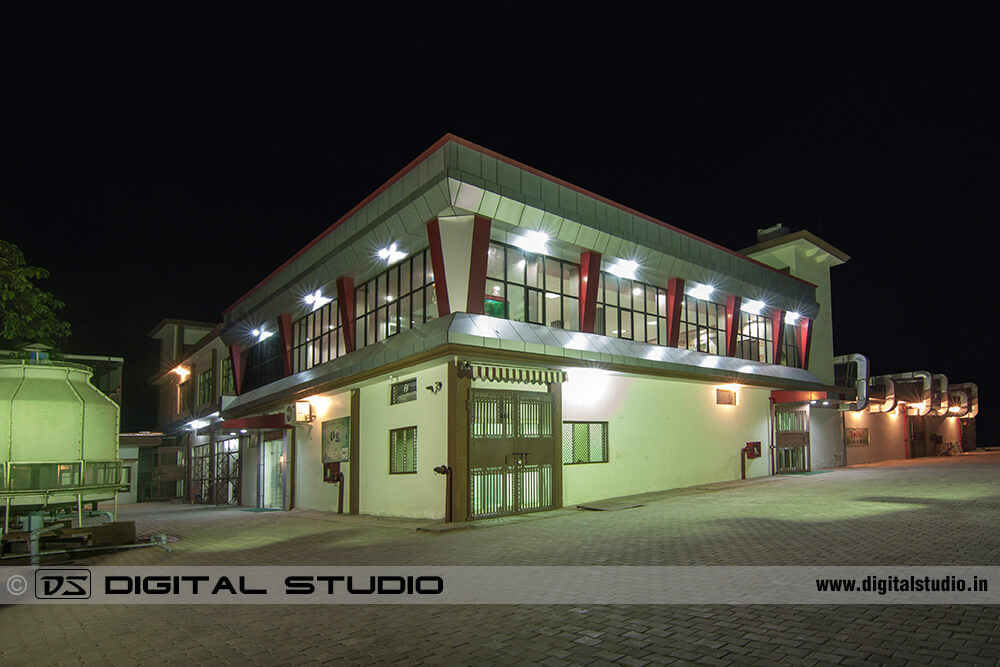 ---
---
Chandigarh (Punjab) »
---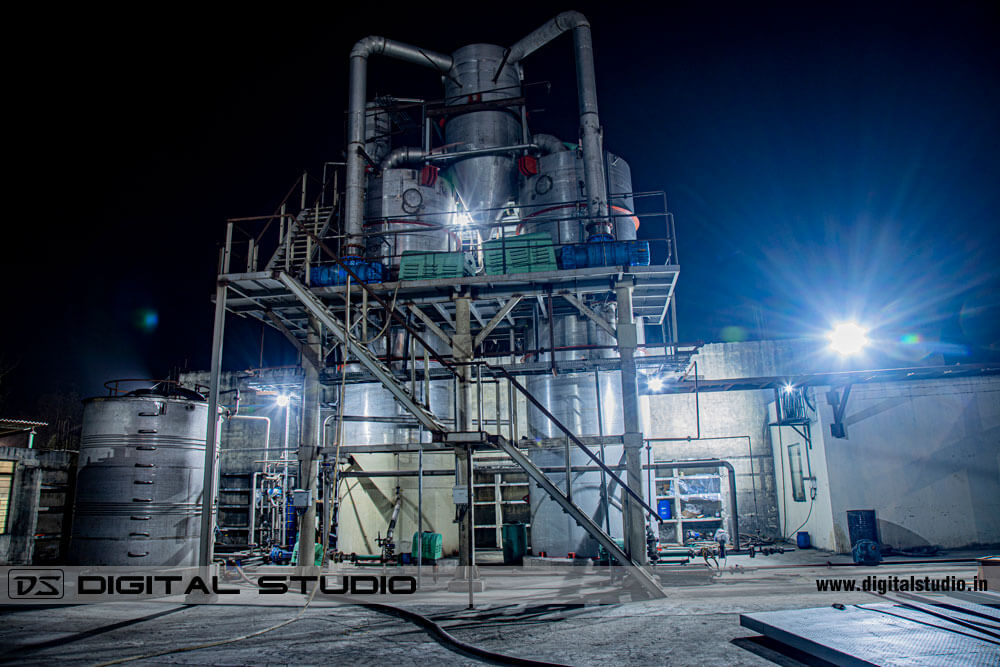 ---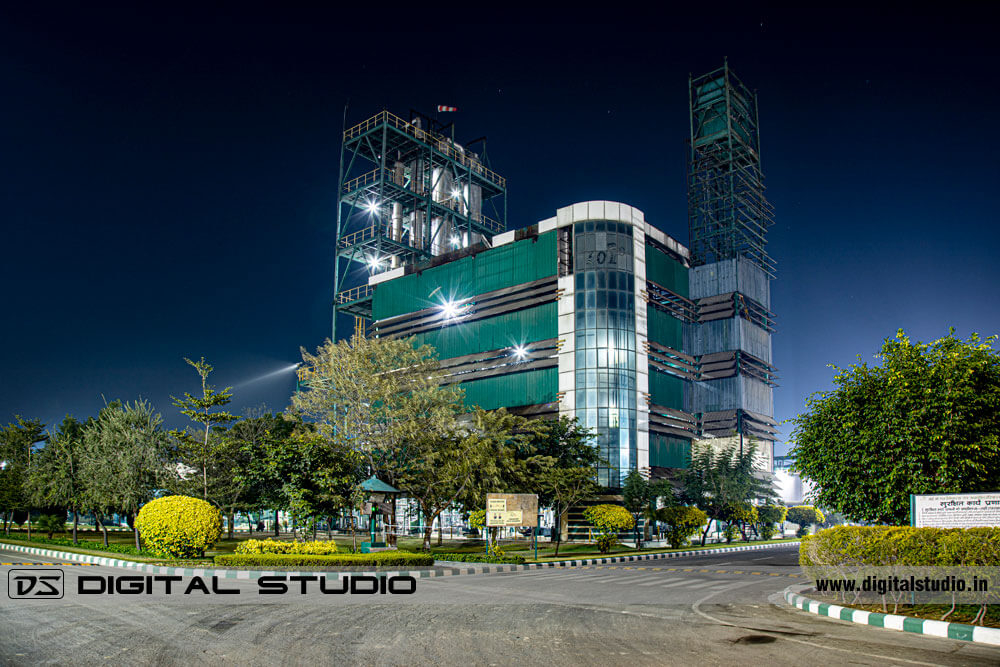 ---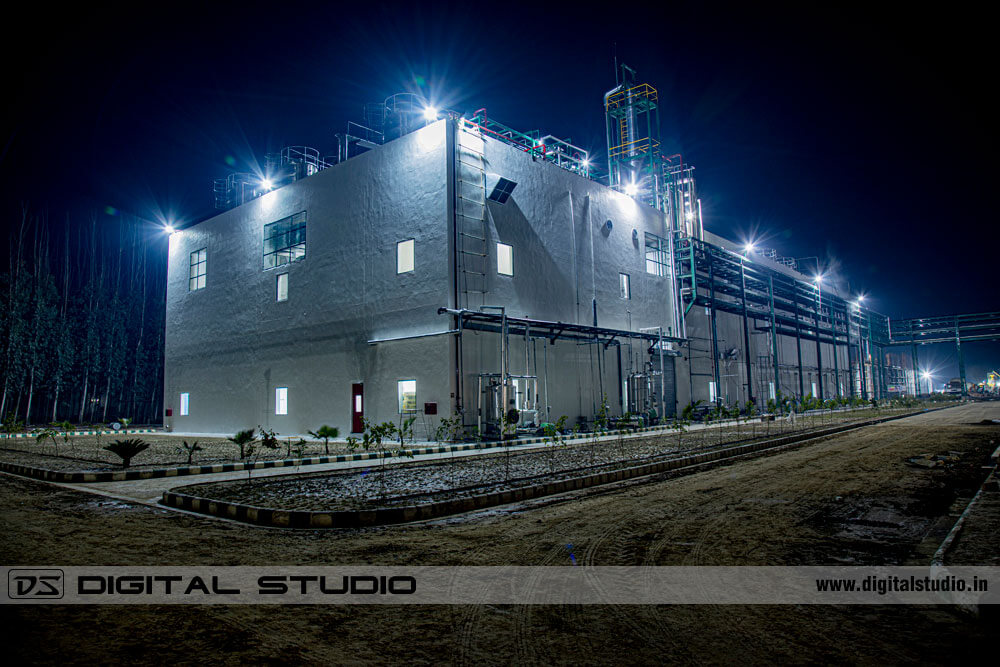 ---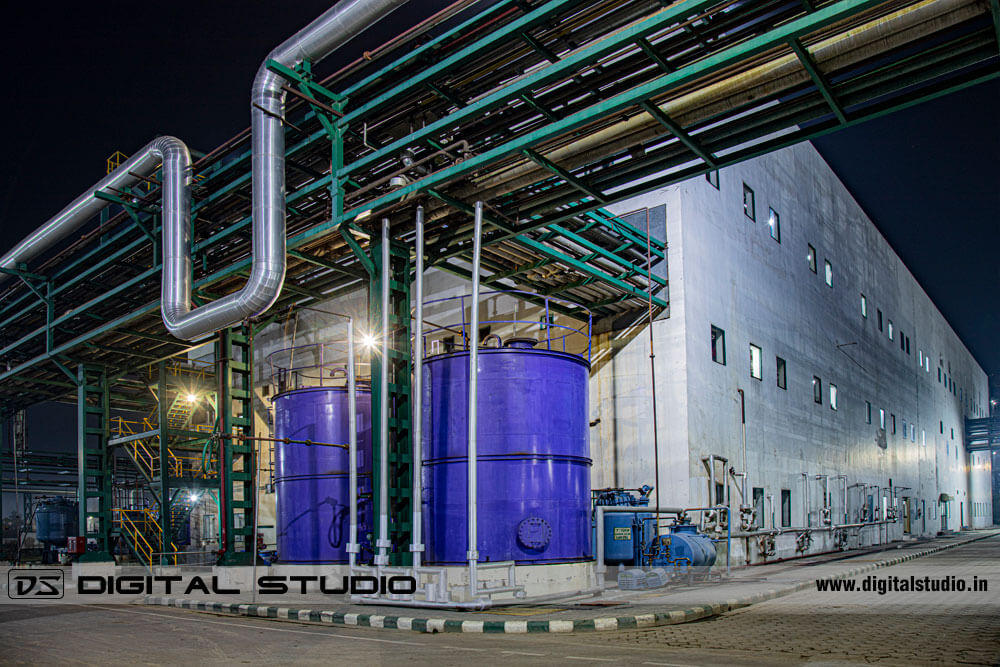 ---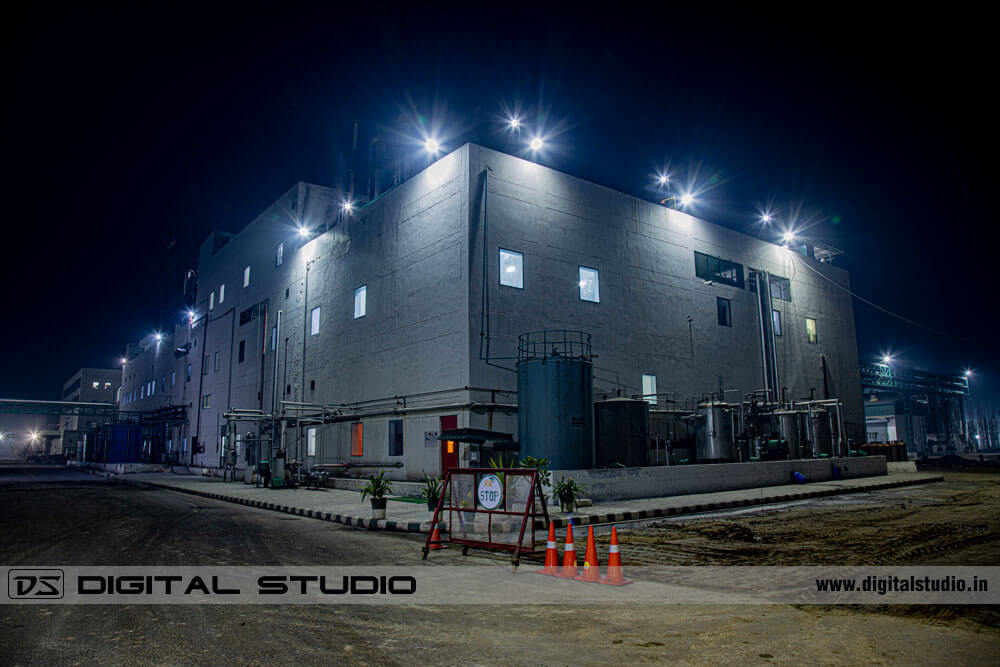 ---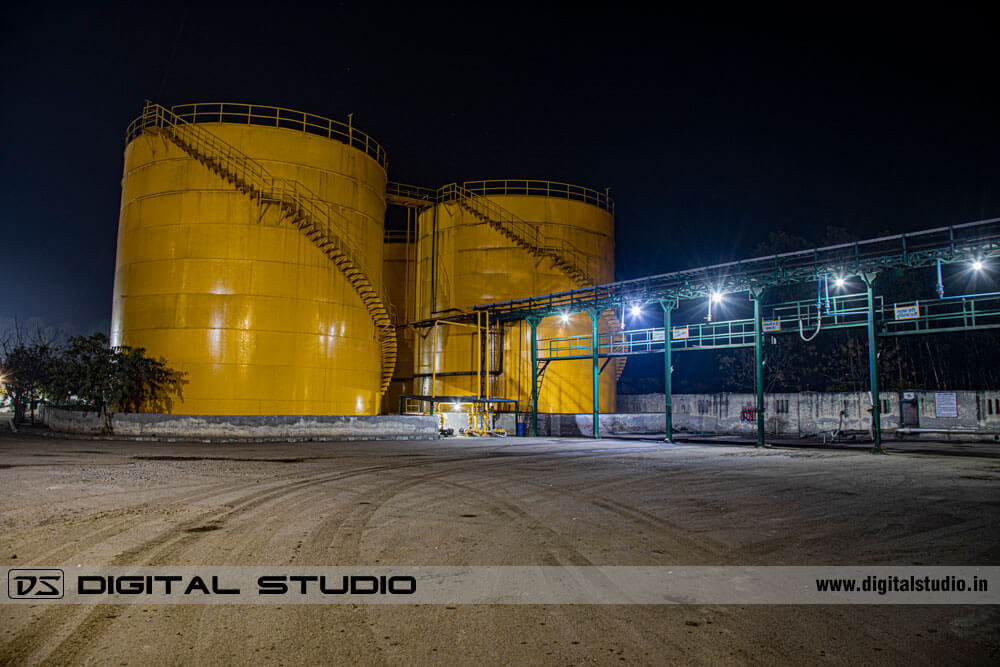 ---
---
---
Conclusion »
With vast experience in industrial photo-shoots all over India and beyond, a select few clients are open to the idea of taking photographs during the night.
Feel free to call us for this special service (yes, for special professional fees!) and we will be glad to assist in capturing and delivering some mind-blowing photographs.
List of industrial photography and video services offered Pan-India: