---
The Synopsis »
---
About Goodrich Maritime Pvt. Ltd. »
Goodrich Maritime Pvt. Ltd. was founded by T. Venkataraman and R. Gopal in 1997.
They are a leading service providers in fields of domestic and international shipping as well as logistics services.
Goodrich Maritime has strong connections and liaisons with various associates across the globe and have presence in UAE, Singapore, Indonesia, Malaysia, Thailand, Kazakhstan and the USA.
They were awarded Logistics Company of the Year Award at the 8th Edition of Gujarat Junction – Cargo and Logistics Awards in 2017 and Mr. T Venkataraman and Mr. R Gopal, Managing Directors Goodrich, were awarded the Logistics Personalities of the Year Award - 2016.
The Photo-shoot Brief »
The publisher of UK based magazine Tank Container Magazine & Directory Mr. Ed Andrews contracted us for the photo-shoot of Mr. R. Gopal one of the founder directors of Goodrich Maritime Pvt. Ltd.
This was a cover photo-shoot; that required meticulous planning between our photographers, management of Goodrich and UK based Editor .
The location for the photo-shoot was Taloja (about 50 kms. From Mumbai) in a container yard where most of the Goodrich Maritime containers are stored.
The photo-shoot was done as scheduled along with host of additional photographs for image bank.
In addition to these off-beat projects, we specialise in industrial & corporate photo-shoots and videos.
Highlight Features »
Full frame camera photo-shoot.
Editing of photographs
Delivery within 48 hours.
Delivery: High resolution
---
---
On-Site Magazine Cover Photographs »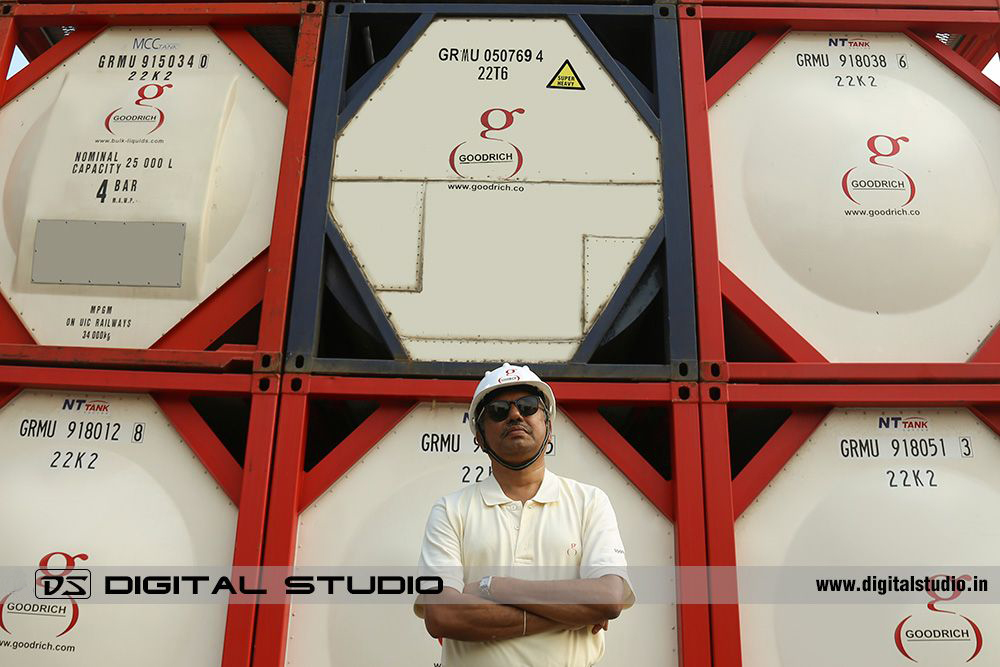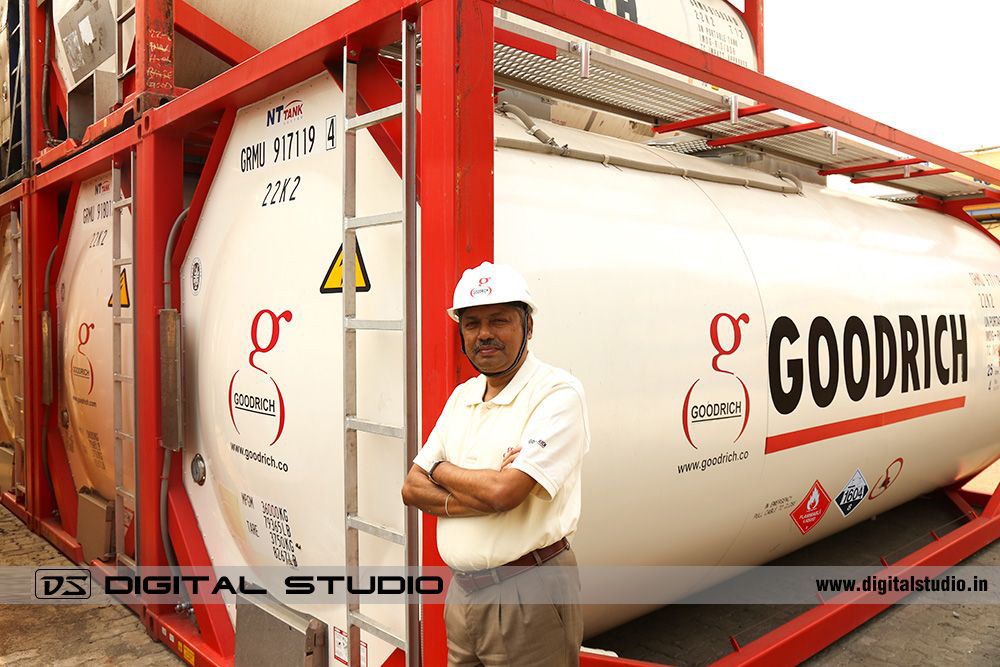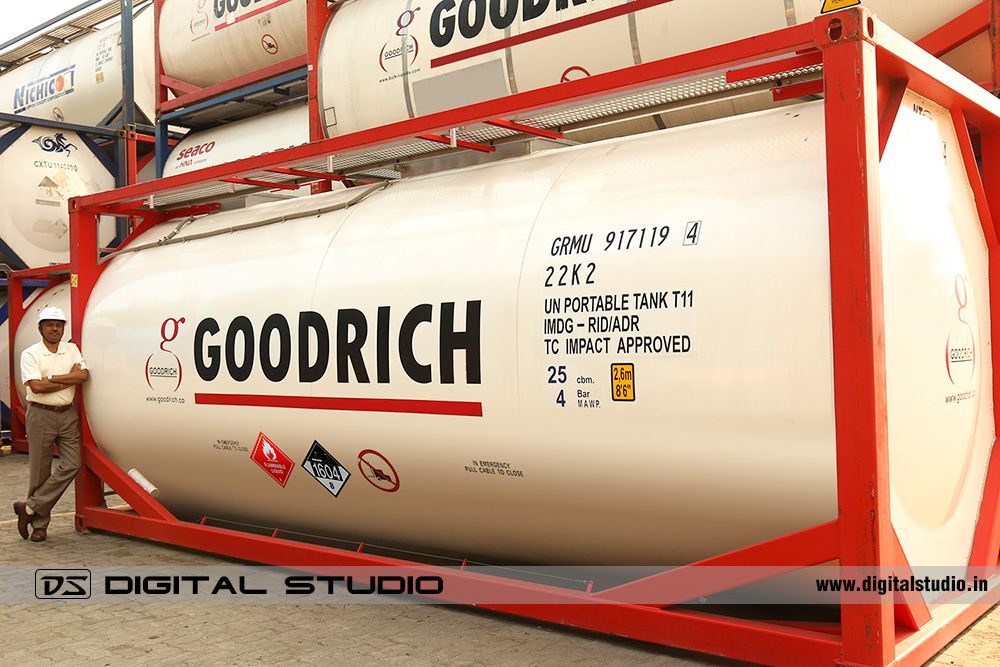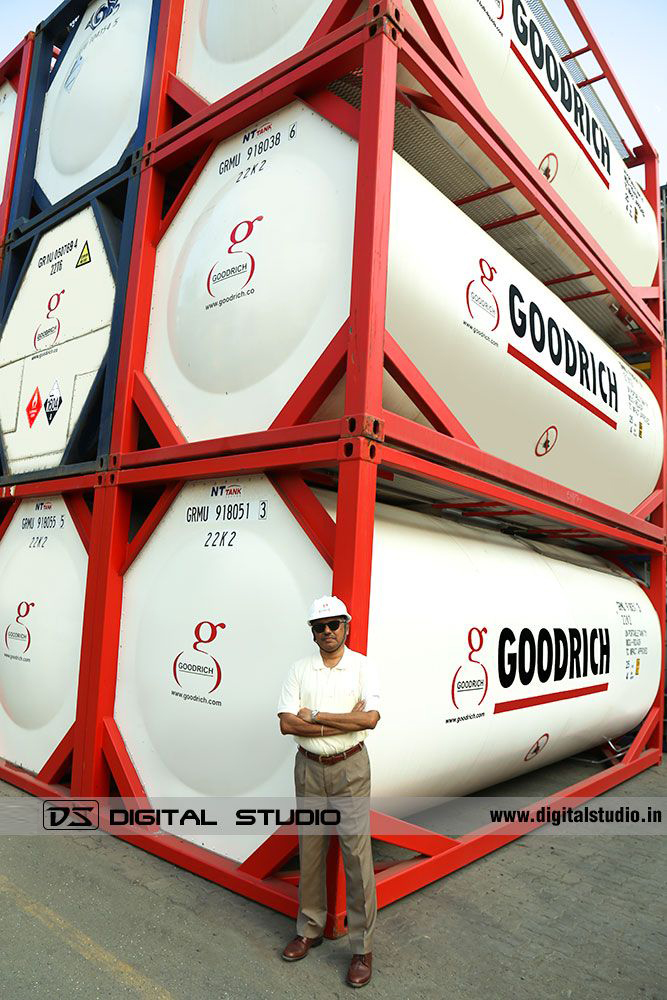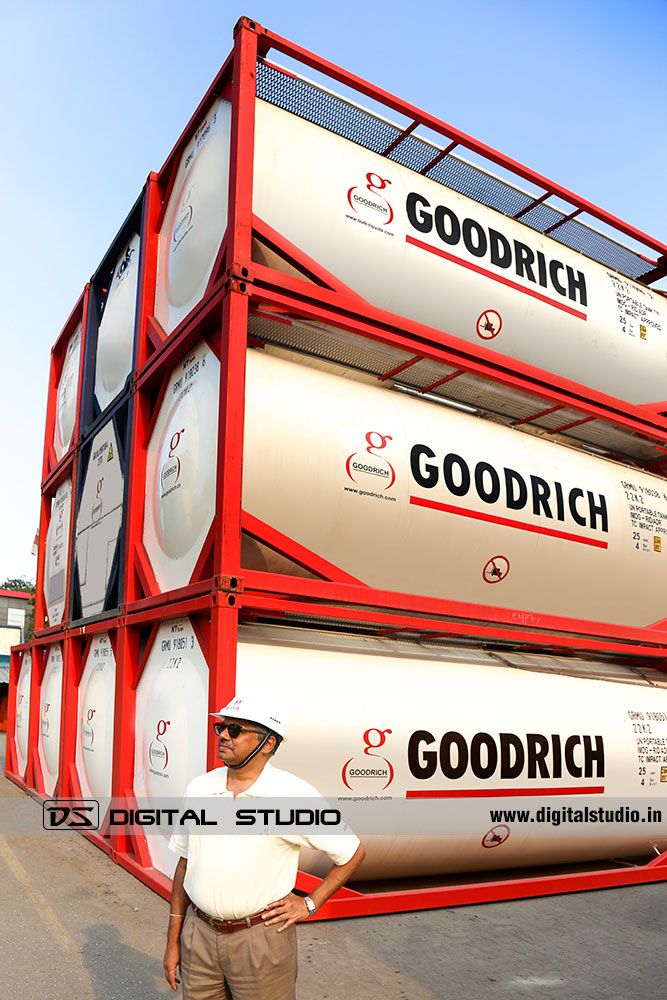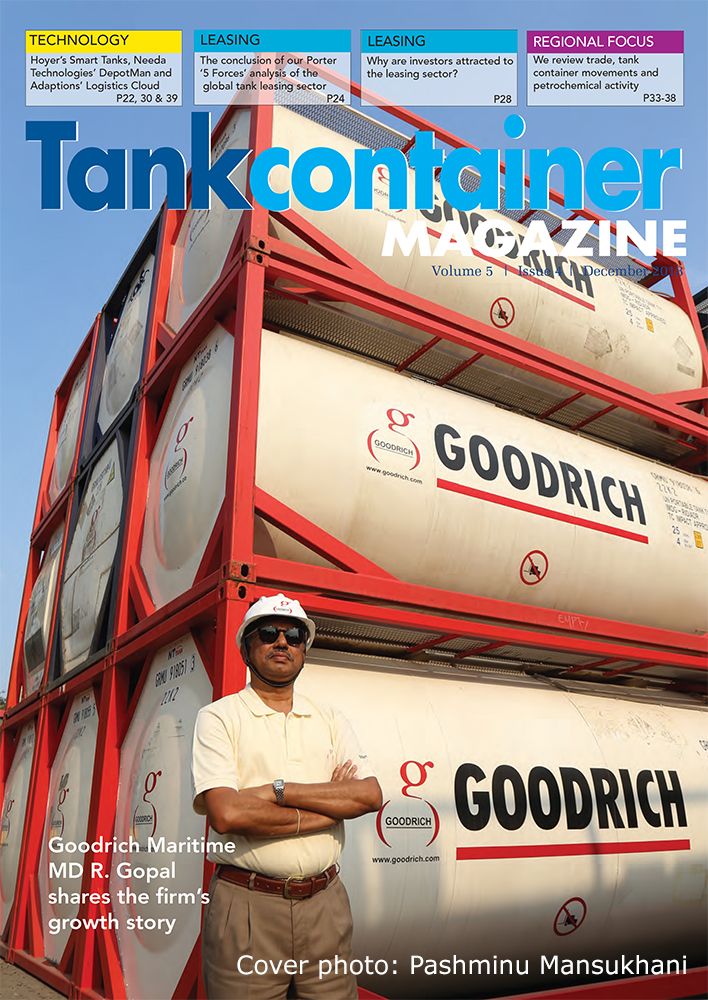 Client: Goodrich Maritime Pvt. Ltd.
Agency: Tank Container Magazine & Directory (UK)
Location: Taloja; Maharashtra
Photographer: Pashminu Mansukhani
Image Editing: Arun Padake
---
---
Conclusion »
We are very much pleased and honoured to have been assigned this prestigious project for the UK based magazine's cover shot
---
---
Other Industrial Projects »